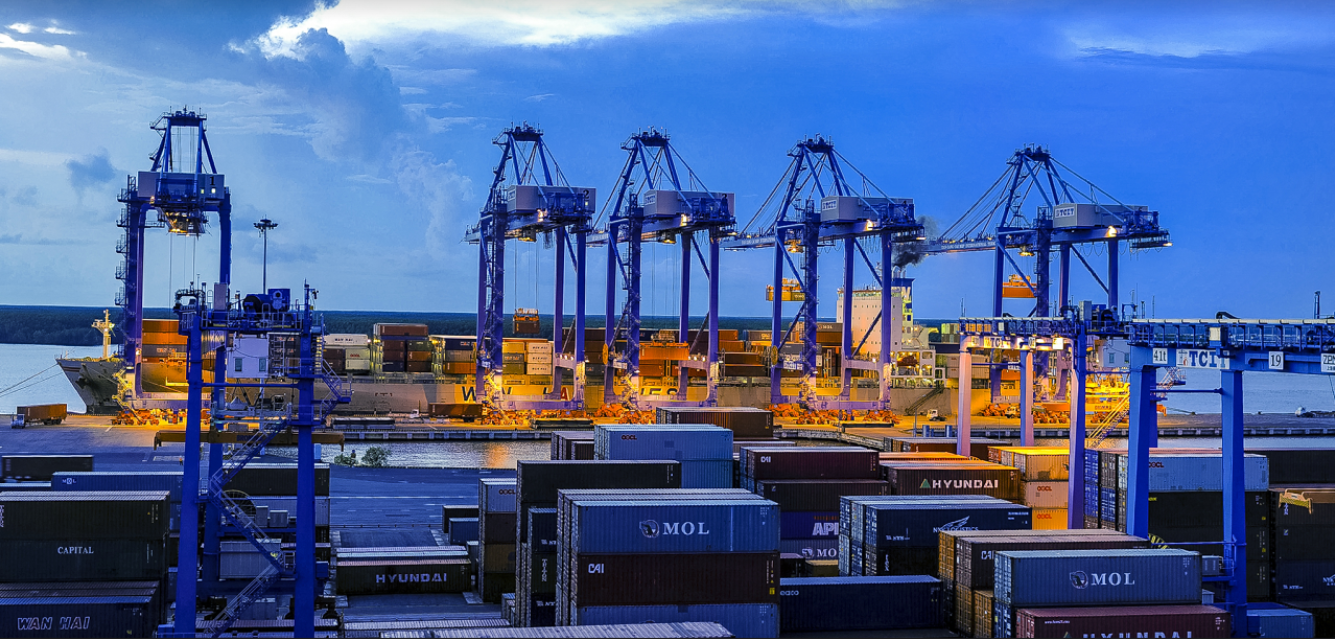 In the first 6 months of 2016, the situation of import- export activities through Cai Mep area in general and TCIT in particular continued going actively and dynamically. TCIT continually received the supports of the carriers and enterprises in import-export, transportation, logistics. Thus, TCIT achieved a high throughput of about 483,000 Teus, accounting for nearly 60% of Cai Mep market share.
Separately in June 2016, TCIT served 40 mother ships, up 3 voyages compared to that in May 2016. Throughput volume in June was over 88,600 Teus, a 23 percent increase against last month. Since 12th June, 2016, TCIT has welcomed a new service named CMEX which is operated by CKYHE alliance. This is the first unique service at Cai Mep – Thi Vai that directly connects Vietnam to Canada. This service will help the importers and exporters have one more choice to save cost and time when transporting their cargoes from Vietnam to Canada and vice versa. In addition, since July 05th, 2016, TCIT has welcomed one more new service named CALCO, which helps the terminal raise the total number of weekly services to 10.
Looking ahead, TCIT will continue focusing on more investment and improvement in human resources, infrastructures, technical facilities…. to enhance productivity and service quality provided to customers. With 10 weekly services deploying to ports of Asia, Europe and America, TCIT is expected to stably maintain its position as the busiest port of Cai Mep with the highest throughput volume.