Tan Cang – Cai Mep International Terminal is a joint venture among Saigon Newport Corporation, Mitsui O.S.K Lines (Japan), Wan Hai Lines (Taiwan), Hanjin Transportation Company (Korea, original Hanjin Shipping Lines). The construction of TCIT started on September 2nd, 2009 and then came into operation on January 15th, 2011. Receiving the trust and co-operation of consignees, importers - exporters, vendors and partners, together with the caring support from all Government authorities, plus the advantage of the strong system connection of the shareholders, in recent years, TCIT has continuously managed to earn great achievements, such as reaching an average growth rate of about 27% per year; always maintains the leading position in Cai Mep - Thi Vai terminal area with a market share of nearly 58%, being the first runner-up in terms of containers throughput volume in Vietnam, ranked only behind Tan Cang - Cat Lai Terminal in Ho Chi Minh City, and being the biggest deep-water terminal in Vietnam.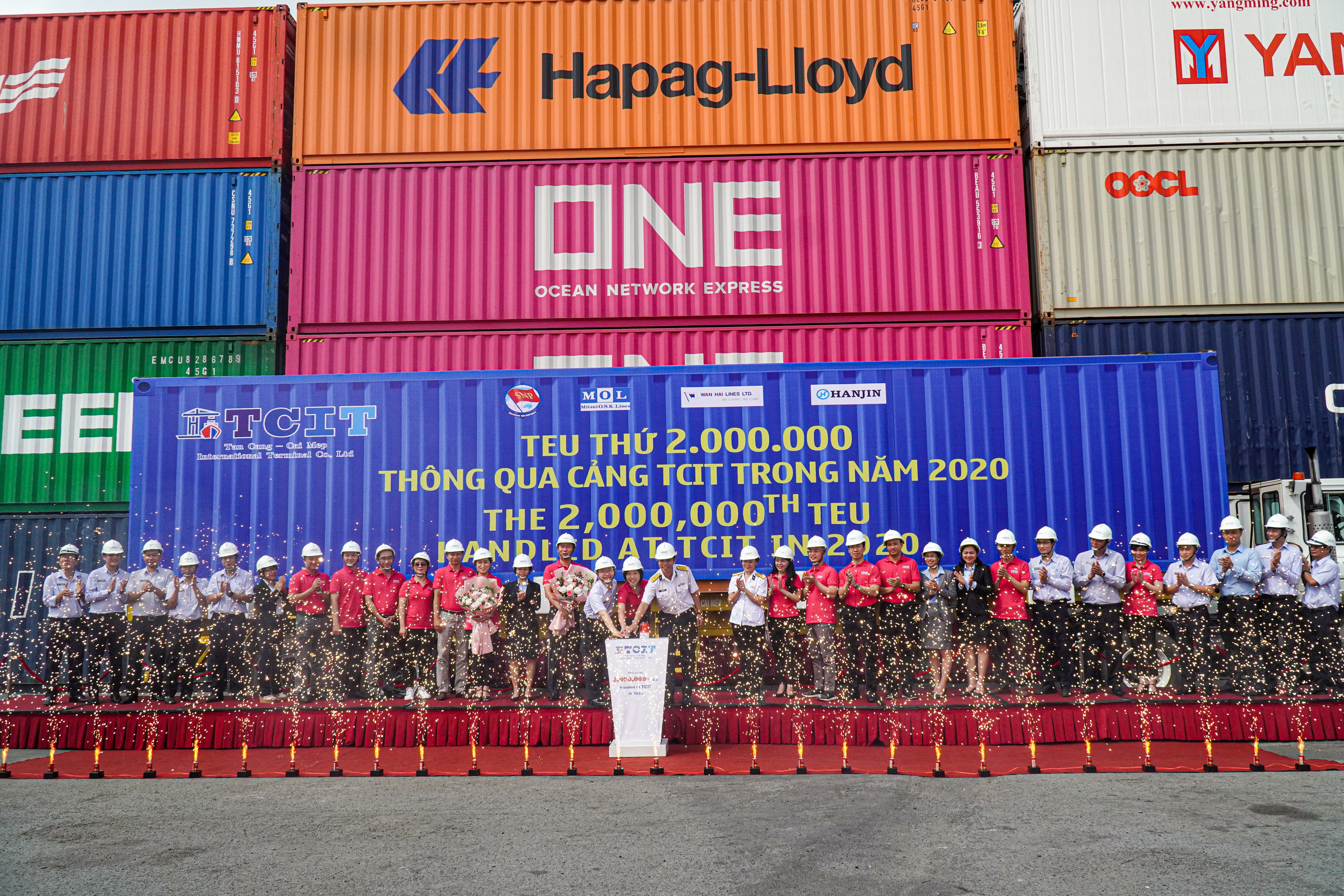 In 2020, in the context that the domestic and global economy is seriously affected by the Covid-19 pandemic, the supply chain is interrupted. However, thanks to relentless efforts in pandemic prevention and determination to fulfill the "Dual mission" under the guideline of Government in fighting the pandemic and promoting socio-economic development, TCIT has enhanced impressive performance, such as the throughput volume in 2020 is expected to reach over 2.1 million TEU, up 7% compared to 2019, accounting for 48% of the total market share of Cai Mep - Thi Vai deep-water port. Handling productivity has reached 130 containers/ hour, showing an increase of 13% compared to 2019, reaching a record of handling up to 207.4 containers/ hour/ vessel - confirming the capacity and position of TCIT as well as the whole Vietnam seaport industry. Thanks to the top-quality service and flexible customer support policies, TCIT has been growing strongly in all aspects, reciprocating for the great trust and support of our customers and the whole community.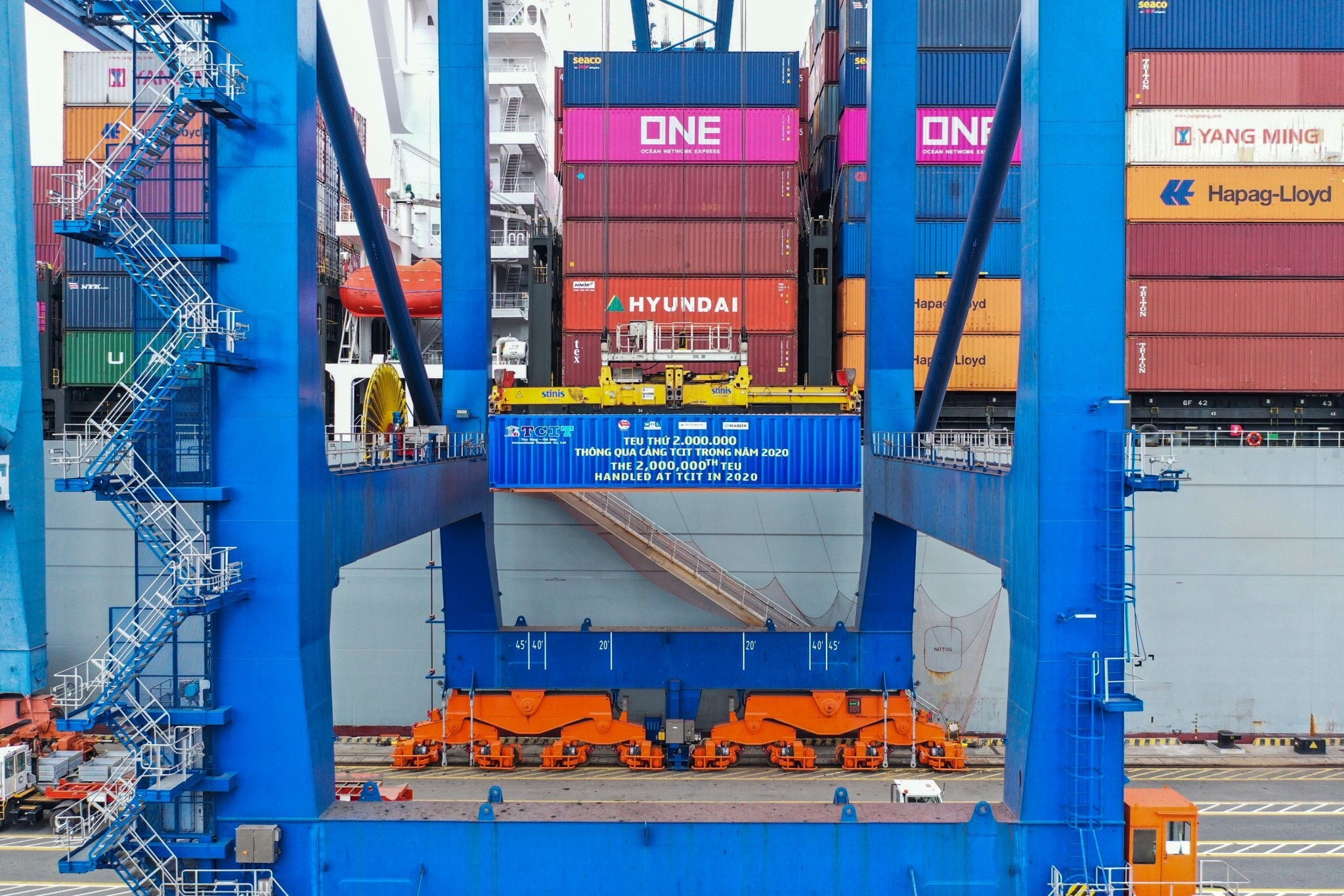 Taking great delight in welcoming the 2,000,000th TEU through TCIT on December 17th, 2020, TCIT would like to send our deepest gratitude to all shipping lines and customers who have trusted TCIT's services, to the Government agencies, to the shareholders and to the partners who have always been putting faith and giving opportunities to us. TCIT will continue to make relentless efforts to improve our service quality, develop more additional services, expand scale and capacity and coordinate with the Government agencies to simplify the process in order to meet demand of customers. From that, TCIT contributes to the development of Cai Mep - Thi Vai deep-water port to become not only a significant terminal for the import/export of Vietnam, but also an attracting transshipment hub of the region.