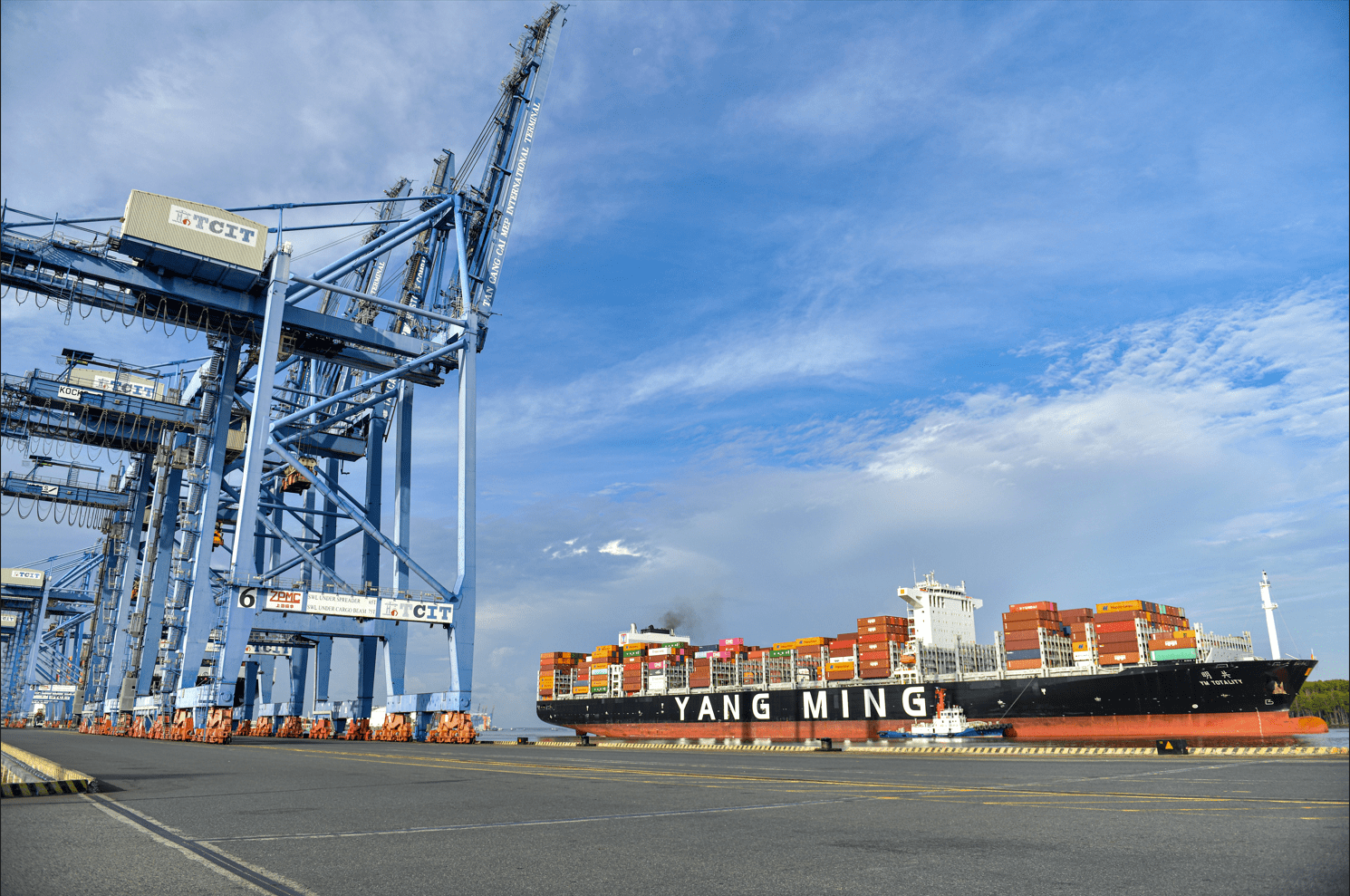 YM TOTALITY - THE ALLIANCE berthed at TCIT on May 11, 2023
PN2 service is deployed by THE Alliance and its rotation is SINGAPORE-LAEM CHABANG-TCIT-HICT-YANTIAN-TACOMA-VANCOUVER-TOKYO-KOBE- SINGAPORE with the fleet of 08 vessels, average capacity around 13.000 TEU.
THE Alliance includes 4 members that are Ocean Network Express (Japan), Hapag-Lloyd (Germany), Yang Ming (Taiwan), and HMM (Korea) – its combined deployed capacity is up to 3.03 million TEUs, which represents 12% of global capacity.; is currently the second largest container shipping alliance in the world, operating 6 weekly international service routes connecting Vietnam's import and export goods at TCIT port, Cai Mep - Thi Vai deep-water port area with major ports in the US, Canada and Europe.
Choosing TCIT as the main port in Cai Mep area to deploy all 06 services of THE alliance not only helps TCIT increase throughput volume but also helps its members save costs on transshipment within the area, expanding THE alliance's connection network, and increasing choices for customers.
To mark this important milestone, TCIT held a ceremony to welcome the maiden call of the PN2 service and to thank the members of THE alliance for their trust, support and companionship with TCIT and Saigon Newport Corporation during the past time.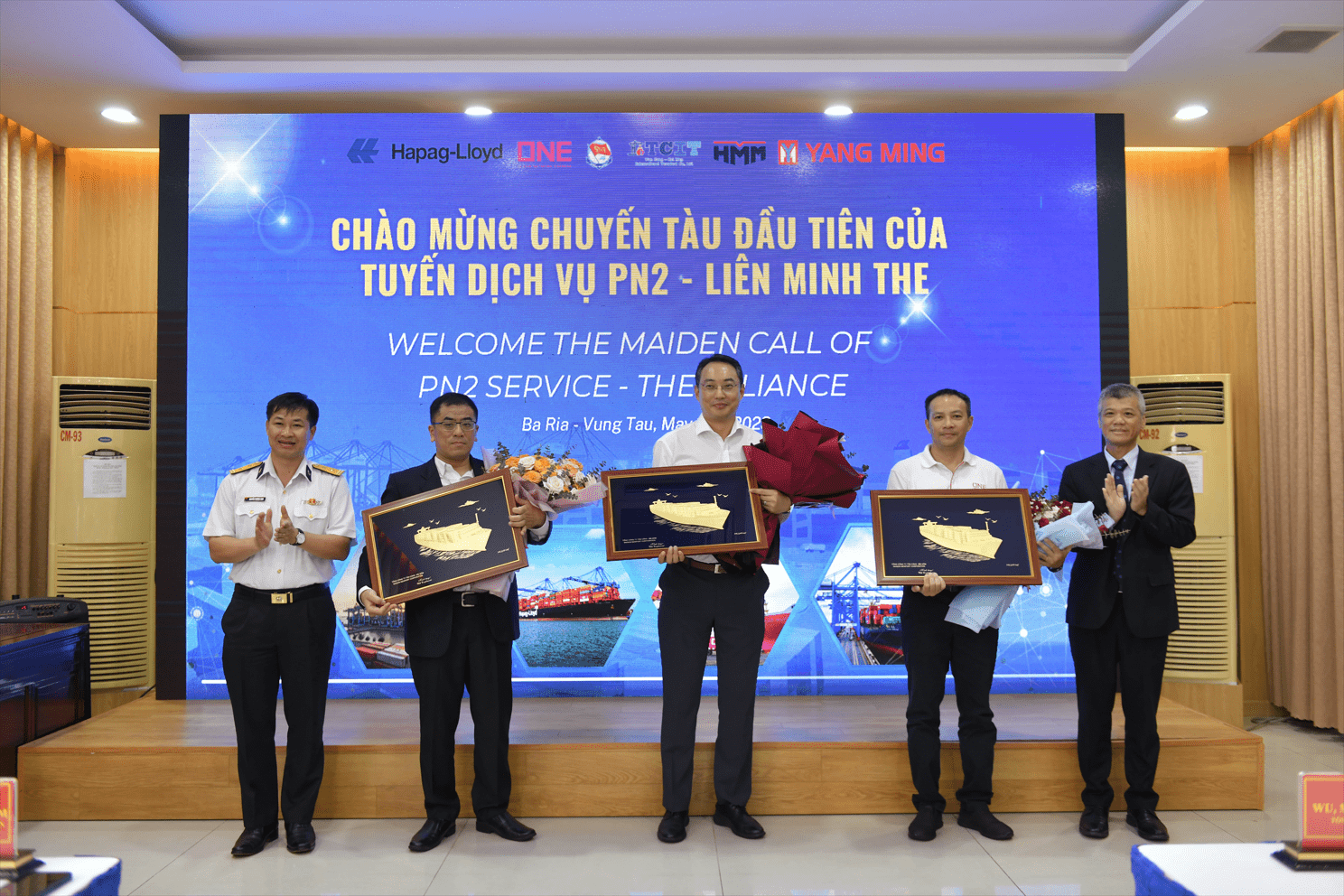 Representatives of THE Alliance
On this occasion, TCIT is extremely honored to be selected as the "Best Partner Provider 2022" by HMM for its ongoing commitment and continuously dedicated service to HMM in 2022.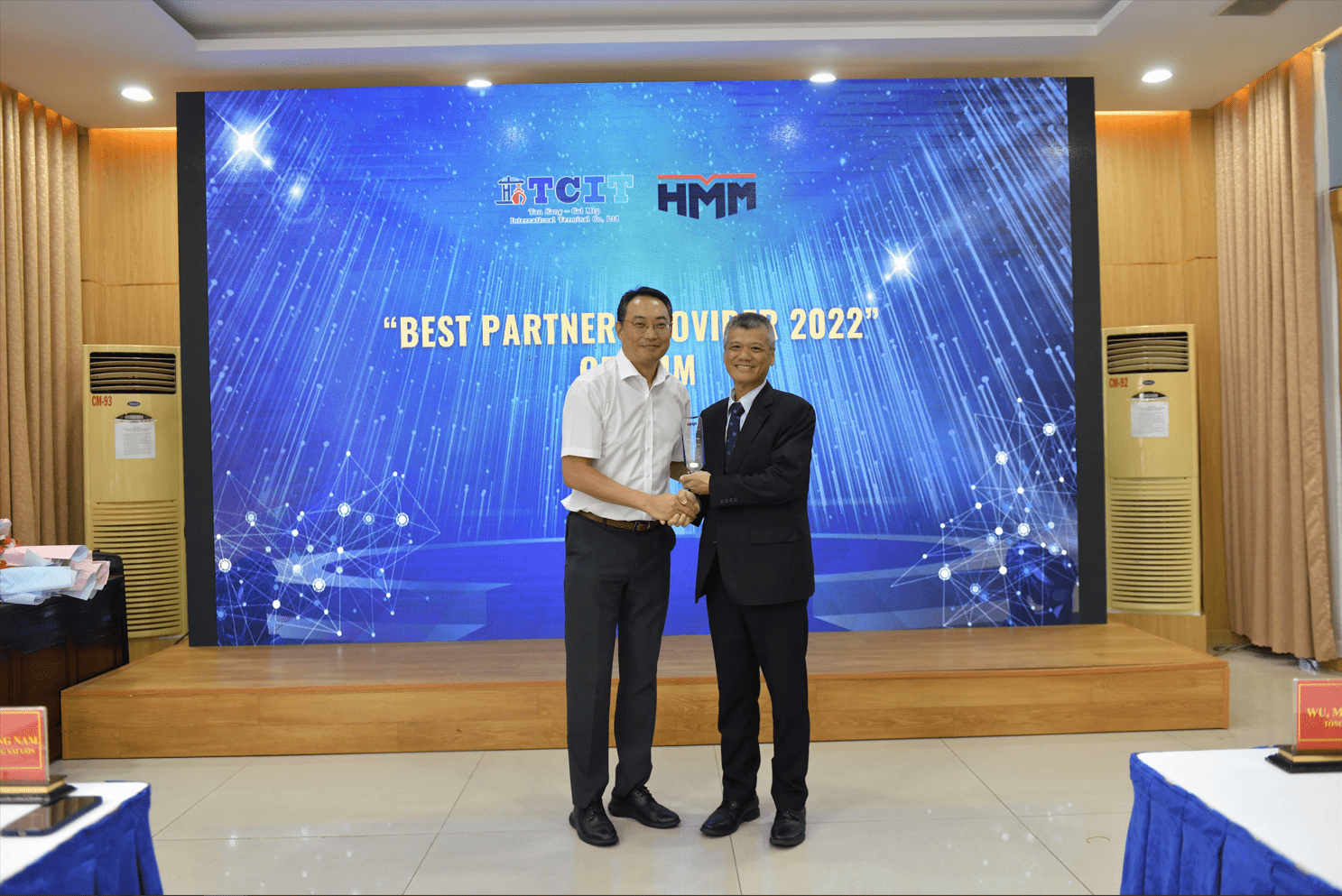 Mr. Suh Tong Hwan - Managing Director of HMM (Vietnam) awarded "Best Partner Provider 2022" for TCIT
In the context of the market facing many difficulties, the volume of import and export goods fluctuates due to the general situation of the global economy, TCIT has continued to invest in modern equipment and apply technology in operational and business activities, strengthen the quality of human resources, increase the capacity to meet the needs of the market, to help reduce logistics costs for customers, contributing to the development of the CM-TV area particularly and Vietnam in the international market generally.