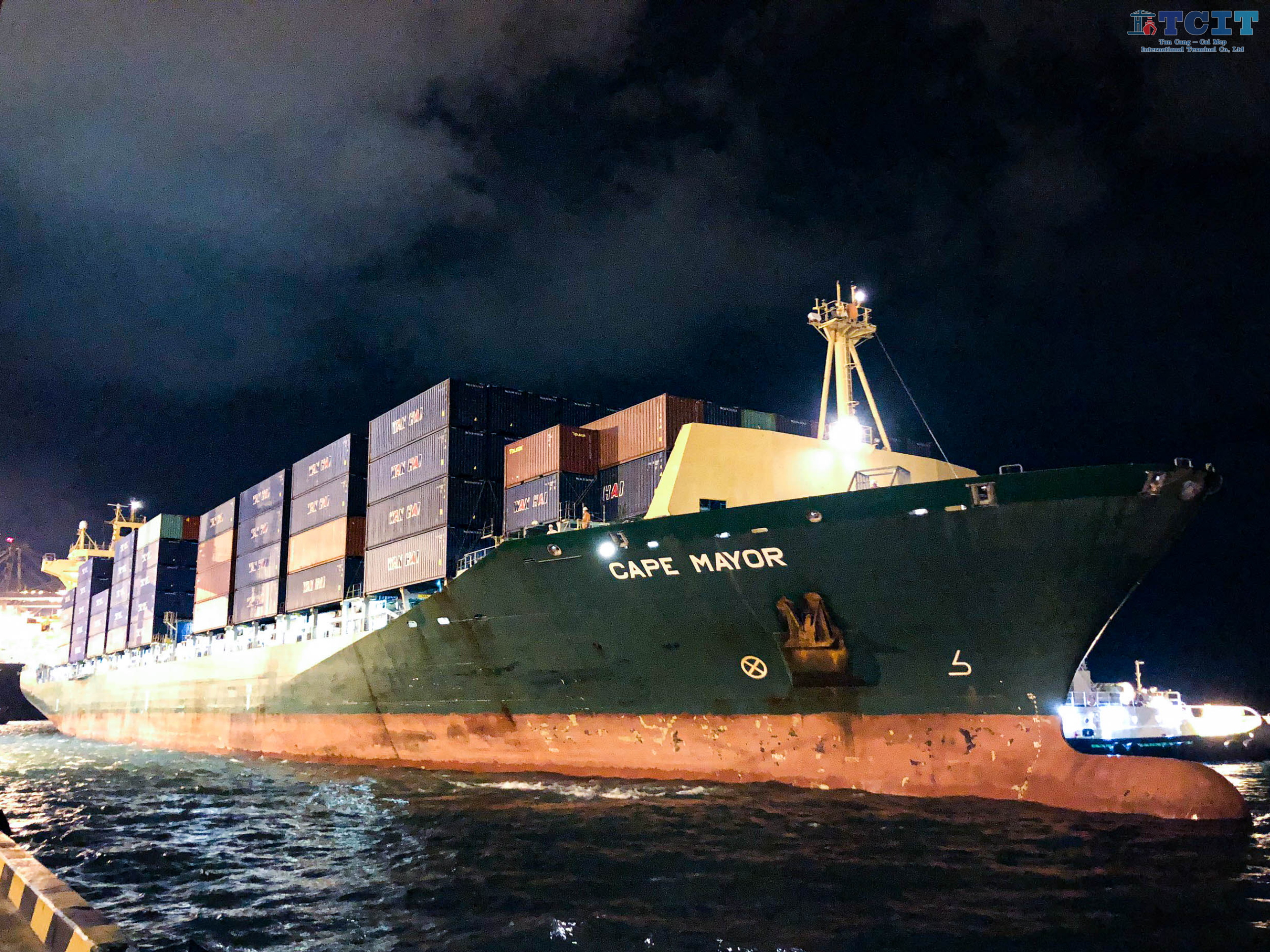 M/V CAPE MAYOR with a length of 222 meters, 37,909 DWT and 2,700 TEU in capacity.
AA7 service route operated by Wan Hai Lines with the rotation as follows: TAIPEI – XIAMEN – SHEKOU – TCIT – NEW YORK – SAVANNAH – TAIPEI and a fleet of 10 mother vessels with a capacity from 2,800 to 4,000 TEU to meet the volume of goods exported from Vietnam to the US has been increasing rapidly since the beginning of the year. According to the June 2021 statistics report of the Vietnam Maritime Administration, the volume of goods through seaports in the first 5 months of 2021 increased 7% in which exports reached 77,155,000 tons, increased 9% compared to the same period last year and the US was the largest export market of Vietnam with a turnover of 21.2 billion USD, rose 32.8% compared to the first 5 months of 2020. The exploitation of more service routes to the U.S in Cai Mep – Thi Vai area will bring more options for Vietnamese businesses to open up opportunities to expand the market, boost exports, participate in new value chains and bring positive signs in the prolonged shortage of containers and the high volume of exports to the U.S recently.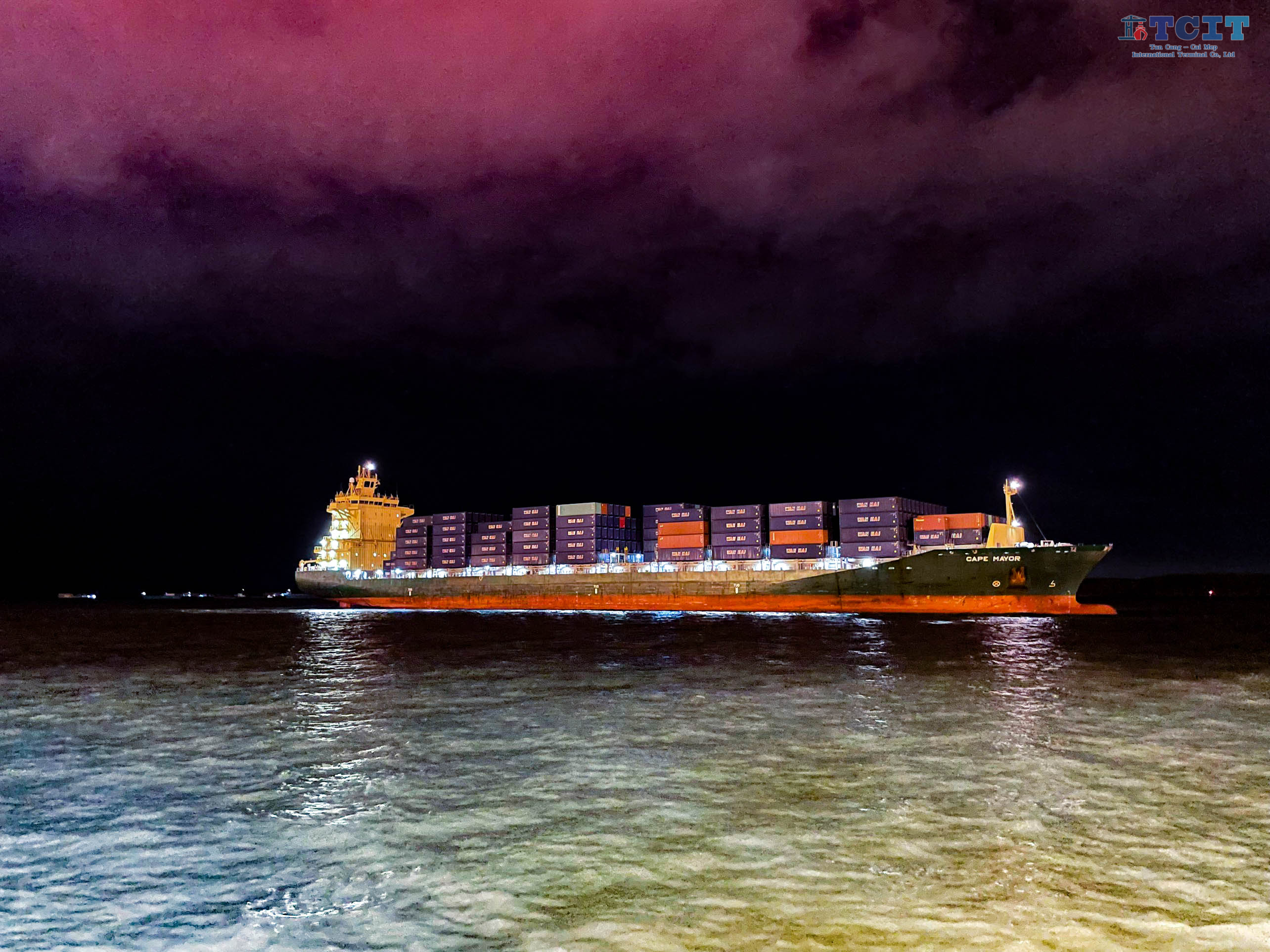 M/V CAPE MAYOR - maiden call of AA7 service route operated by Wan Hai Lines connecting TCIT to the US East Coast
Receiving new service routes AA7 has increased the total number of international service routes at TCIT to 11, including 7 service routes connecting to North America, 1 connecting to the US-Canada, 1 Europe route and 2 Intra Asia routes.
TCIT's weekly international service routes
In order to meet the market trends and increasing demands of customers, TCIT will continue to expand cooperation, accelerate investment in modern equipment to improve service quality, improve competitiveness, meet the increasing needs of the global supply chain as well as to respond the trust of shipping line companies, customers for selecting TCIT as a reliable destination for service quality as well as the capacity to receive international service routes with the largest volume, continuing to affirm its position as the biggest deep-water terminal in Vietnam.
More information about service routes of Wan Hai Lines such as rotation, berthing schedule, name of vessel, please refer to Wan Hai Lines's website
Or general information of service routes at TCIT website