AA3 service route connecting Vietnam (HICT - Hai Phong, TCIT - Cai Mep, Vung Tau) to the West Coast of the United States. It is one of four separated service routes that Wan Hai has implemented since March 2021 including AA1, AA2, AA3 and AA5 to shorten shipping times from major Asian ports to West Coast, United States, thereby improving service quality, saving time and costs for customers.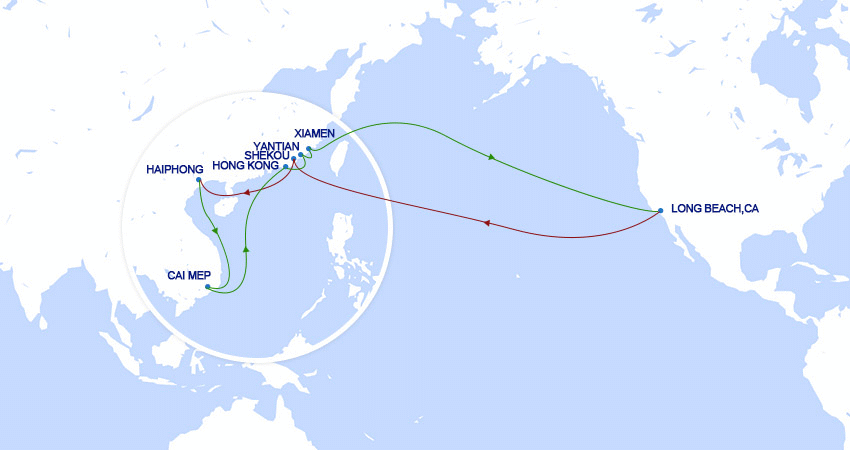 Rotation of AA3 service route.
Wan Hai is currently the 11th largest container shipping line in the world and owns 69 mother vessels including TALASSA with a length of 275 meters, 68,228 DWT and 5,500 TEU in capacity. However, the number of mother vessels is expected to increase when Wan Hai continues to expand its fleet with building new ships and purchasing second-hand ships in the context of the transportation fee being highest ever.
By welcoming the new service route AA3, the total number of international service routes per week at TCIT has increased to 09 routes, including 05 routes to the West Coast of United States (FPE, PS3, PVC, TPA, AA3), 01 route to the East Coast of United States (EC4), 01 route to the US - Canada (EC5), 01 route to Europe (FPW) and 01 Intra-Asia route (NS1). This shows that TCIT continues to receive the trust of our partners, to be a reliable choice for shipping lines to develop extensive network connections and to affirm the capacity of TCIT.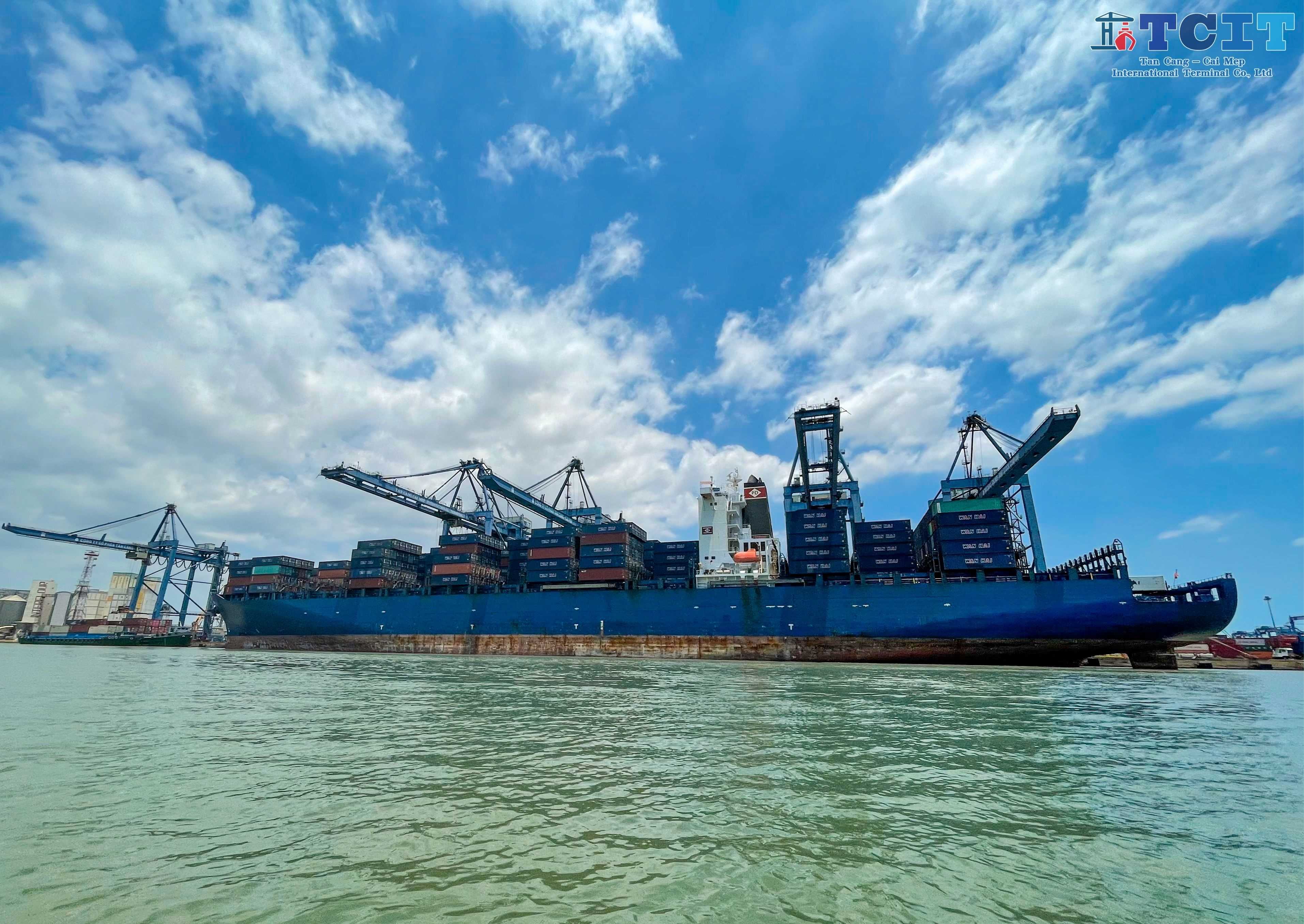 M/V Talassa with a length of 275 meters, 68,228 DWT and 5,500 TEU in capacity.
In response to customers' trust, TCIT is committed to ensuring service quality, constantly expanding its scale and capacity to meet the demand of our partners and customers. In the upcoming time, TCIT expects to continue welcoming more service routes to contribute to the Cai Mep - Thi Vai deep-water port development and becomes not only a significant terminal for the import/export of Vietnam, but also an attracting transshipment hub of the region.
For detailed information of AA3 service, please refer to the shipping line's website here