On 22/6/2018, Tan Cang – Cai Mep International Co., Ltd (TCIT), a joint venture of Saigon Newport Corporation, and three other big business partners, namely Mitsui O.S.K. Lines (Japan), Wan Hai Lines (Taiwan) and Hanjin Transportation (Korea), has held a solemn ceremony to welcome the maiden call of ONE STORK of Ocean Network Express (ONE) routing on EC4 service which connects TCIT to US East Coast.
With wholehearted support from port authorities, pilot service department and other local authorities in Ba Ria - Vung Tau, TCIT has successfully welcomed the maiden call of One Stork with total capacity up to 139.500 DWT. This is the first newly built magneta containership of ONE with length of 364 meters, carrying capacity up to 14.026 Teu and many upgraded features & new technology, which reduce the emission gas and save fuel, on its hull. The vessel is on a rotation through 11 ports: Kaohsiung – Hongkong – Yantian –TCIT – Singapore – New York – Norfolk – Savannah – Jacksonville – Charleston – Singapore, connecting Asian key ports to major ports in the US, shortening the transporting time to 25 days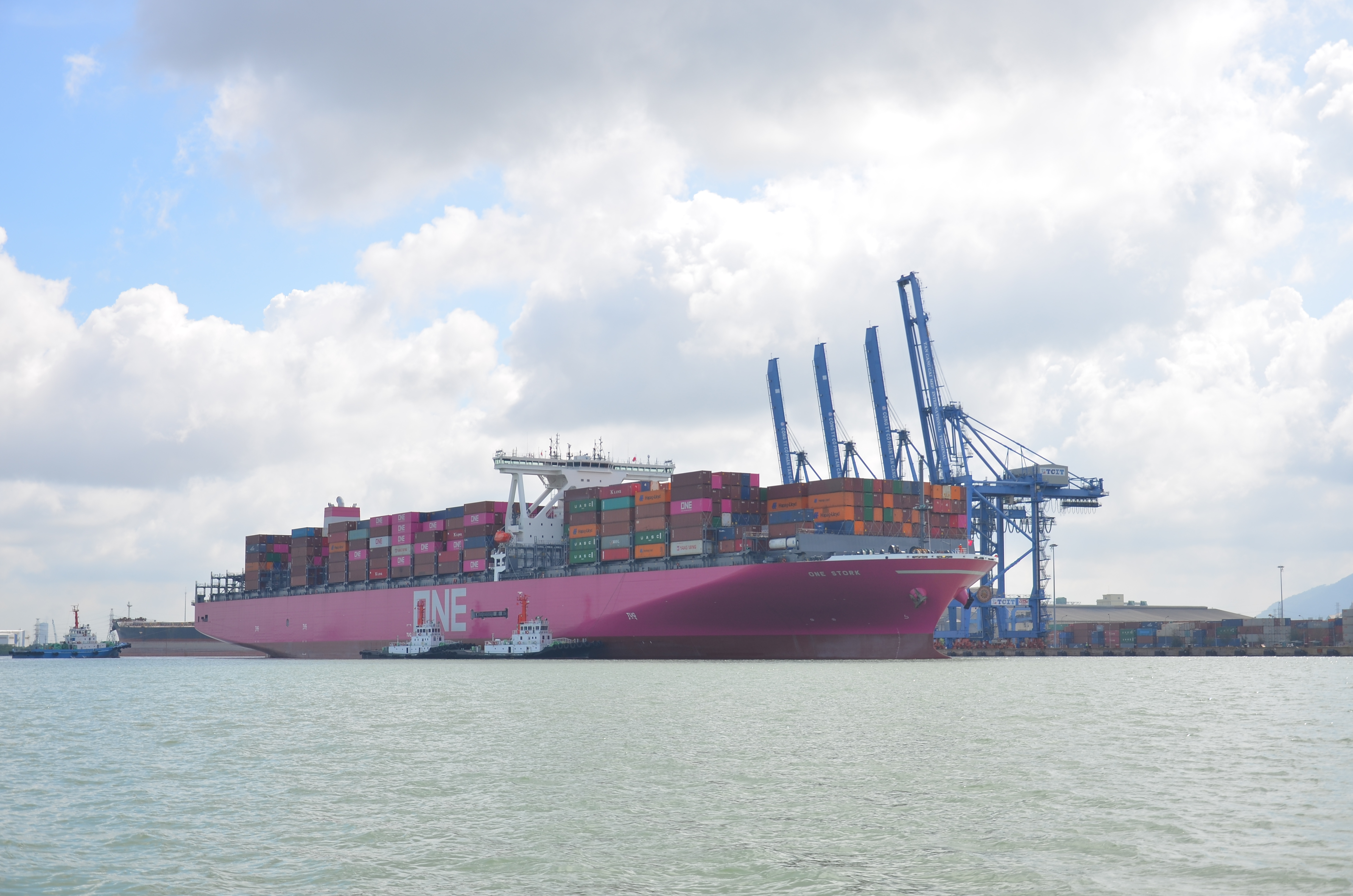 Mr. Yoichiro Morisawa – General Director and Board of Directors attended the ceremony on behalf of ONE whereas Mr. Tran Khanh Hoang - Vice General Director of Sai Gon New Port Corporation, Chairman of TCIT; Mr. Chang Fa Wei – General Director of TCIT and TCIT Board of Directors took part in the celebration on behalf of TCIT.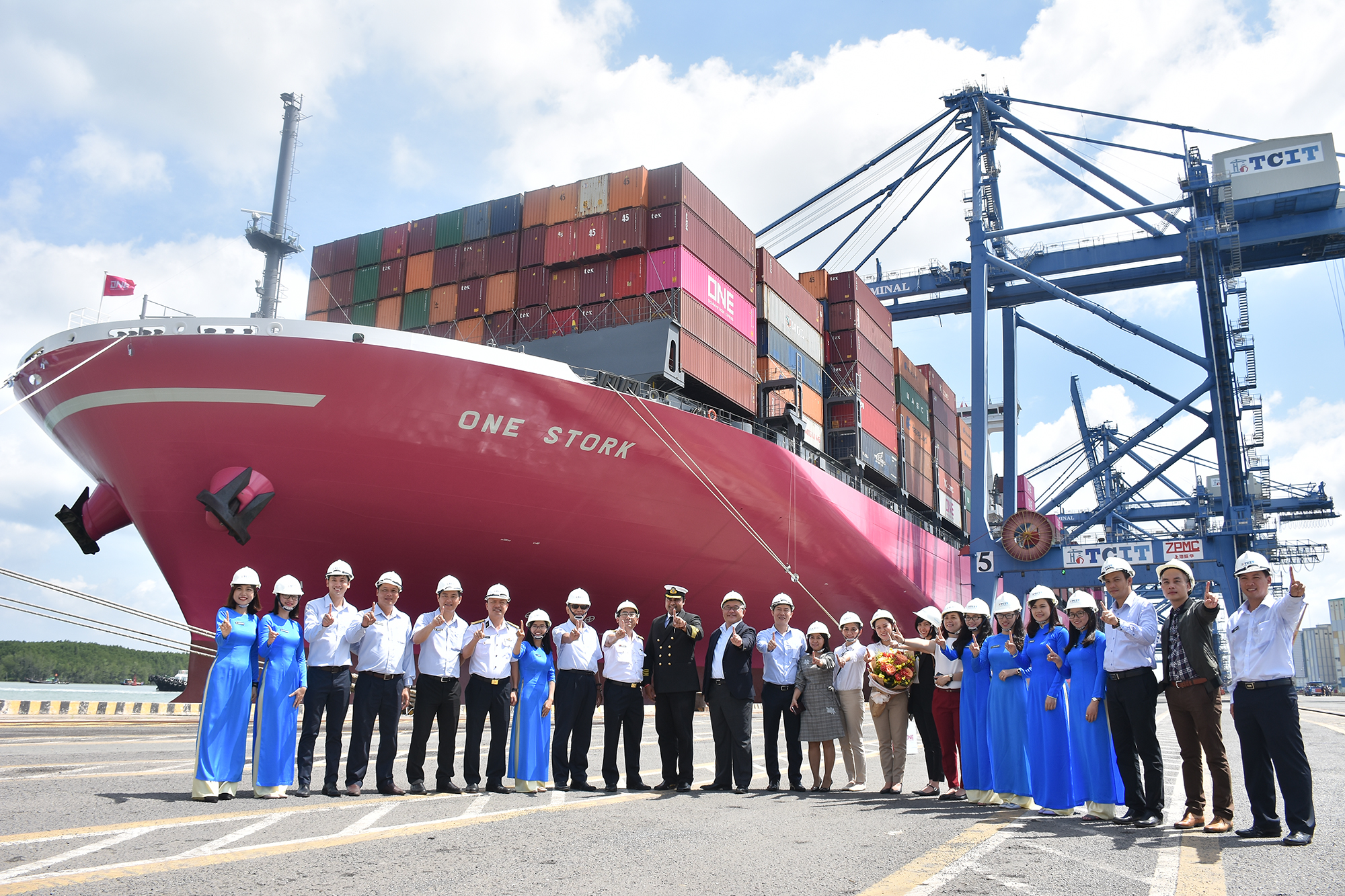 This momentous event has, once again, confirmed that TCIT gains great trust & firm support from customers; TCIT has the capability to handle large container vessels, even up to 14.000 TEU and TCIT still maintains its leading postion in market share among container ports in Cai Mep – Thi Vai area. Also, this event is a milestone in the development of container transportation by sea directly from TCIT and other ports in Vietnam to US ports without the use of transshipment port. This improvement contributes greatly to the reduction of transporting costs and logistic costs; the improvement in competitive advantages of Vietnamese import-export products; as well as generates a motivation for the development of deep-water terminals and logistics activities.
---