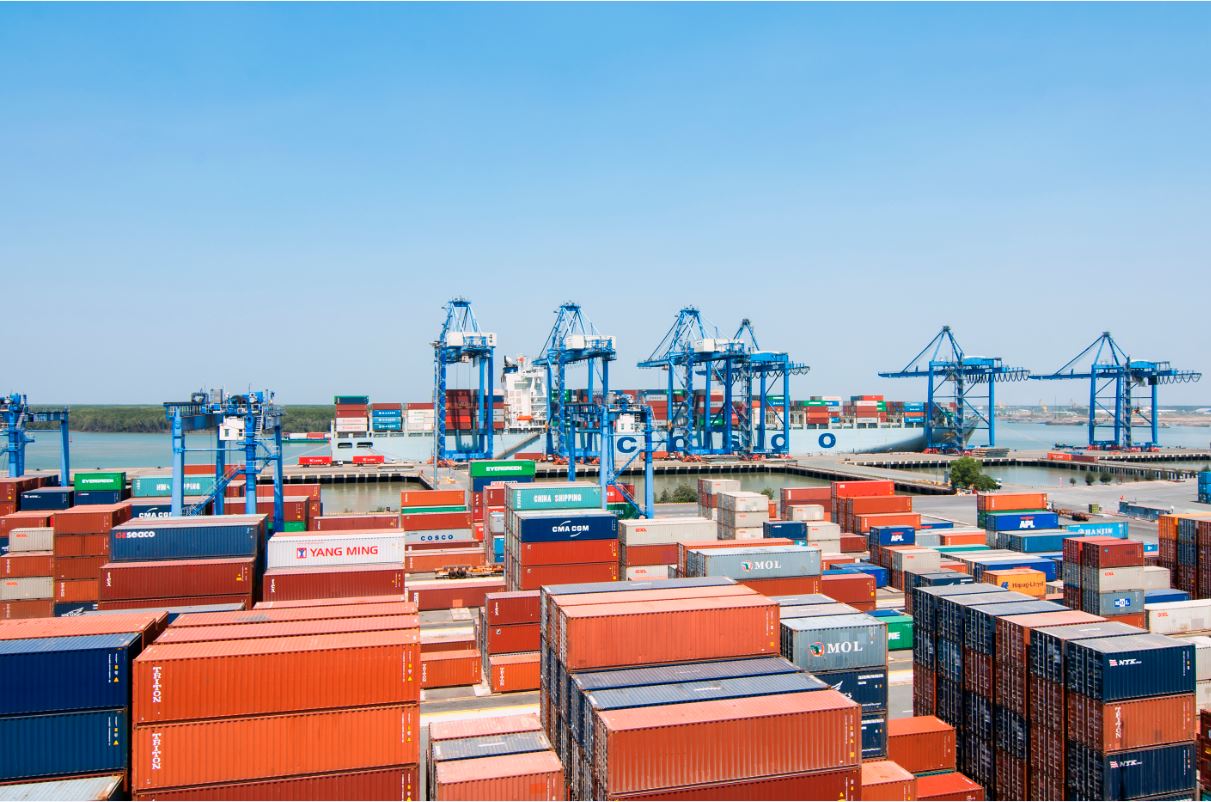 HMM: Nothing Has Been Decided Yet on 2M Alliance
South Korean liner company Hyundai Merchant Marine (HMM) hasn't made a final decision on the potential departure from its alliance with 2M carriers, Maersk Line and MSC, the company told World Maritime News.
The three containership companies inked a strategic cooperation deal in March 2017, which has a length of three years with an extension option. The deal includes a series of slot exchanges and slot purchases on East-West routes, as well as Maersk Line and MSC taking over a number of charters and operations of vessels currently chartered to HMM.
Industry analysts, cited by Business Korea, believe the carriers are likely to part their ways once the deal expires in April 2020, describing the cooperation as disadvantageous to HMM as the company is not a fully-fledged member of the alliance.
Alphaliner said earlier that the deal would limit the South Korean container carrier's ability to grow in the future, especially since the company could not become full member as originally sought.
What is more, 2M liners allegedly criticized HMM's recent ordering spree, Business Korea reported, which the company believes is crucial in its rehabilitation process and regaining of competitiveness in the market.
Responding to media reports, HMM spokesperson said that a decision on the matter is yet to be made and that the company maintains a good relationship with 2M.
Last week the company defended its strategy to order 20 ships, saying it was fully confident it would fill up the newly ordered mega containerships due to its improved financial stability and recovered customer trust.
The twenty scrubber-fitted ships, ordered in September this year, include twelve 23,000 TEU and eight 15,000 TEU boxships, which are expected to be ready for deployment in 2020.
HMM added it was confident in attaining 7% market share in East-West trades by 2021.
CMA CGM Becomes the 1st Ocean Carrier Listed on Freightos
French shipping company CMA CGM has unveiled a pilot agreement with online freight marketplace Freightos whereby the company became the first ocean carrier listed on the platform.
Online bookings, guaranteed pricing, and secured capacity on CMA CGM China-US trade lanes are now available on Freightos, with further extension to additional lanes planned in the near future.
The shipowner said that, through this deal, it "reinforces its position as a digital leader within the industry and takes yet another step towards its customer-centric strategy, offering importers and exporters of all sizes direct access to instant pricing, routing, and concrete sailing information in seconds, as well as guaranteed capacity."
CMA CGM explained that this development represents a real change for the industry because for the first time, global shipping on key trade lanes functions like passenger travel or ecommerce, where customers can obtain guaranteed prices within seconds.
"This initiative demonstrates our commitment to customer centricity. We've been on a journey to provide our customers with innovative offerings to ensure them the best shipping experience. This partnership raises the bar for ourselves, and the industry, with this important step into the digital era, selling directly to shippers on Freightos," Mathieu Friedberg, Senior Vice President – Commercial Agencies Network at CMA CGM Group, said.
"With CMA CGM selling on Freightos, smaller shippers now have direct access to a major carrier with competitive pricing. Additionally, shippers of all sizes will have access to guaranteed prices and capacity," Zvi Schreiber, CEO and founder of Freightos, added.
CMA CGM Hires Two More Boxships from GSL
Containership charter owner Global Ship Lease has agreed five-year charters with French liner company CMA CGM for two 2015-built booxships.
The deal involves 6,882 TEU containerships UASC Bubiyan and UASC Yas, and comes on the back of similar charters the company inked with CMA CGM in November for four ships. The wide-beam containerships were acquired through GSL's recent merger with Poseidon Containers.
"In addition to the substantial value of the merger as originally announced, our subsequent chartering activity related to Poseidon legacy vessels continues to produce the incremental value that we anticipated, having now added more than USD 280 million of incremental contracted revenue and over USD 200 million of incremental EBITDA, while increasing our weighted average remaining charter term beyond that of the GSL legacy fleet and bringing our charter-attached NAV to over USD 500 million as of September 30, 2018.
"In this way, we are once again significantly improving GSL's earnings profile and long-term cashflow visibility as we clearly benefit from the substantial value brought to the table by Poseidon Containers," Ian Webber, Chief Executive Officer of Global Ship Lease, said.
GSL said that the charters will commence upon the expiry of the current charters during the second quarter of 2019, are for a period of five years. The company scored hire rates for the duo standing at USD 25,910 per day, up from USD 20,000 per day under the current charters.
Global Ship Lease owns 38 vessels, of which nine are Post-Panamax new-design eco wide beam, with an average age of 10.7 years.
China's COSCO Shipping is being forced to sell the facility as part of its acquisition of container carrier Orient Overseas Container Line this summer.
The purchase of OOCL was reviewed by the Committee on Foreign Investment in the United States (CFIUS). COSCO and the parent company of OOCL, Orient Overseas (International) Ltd. (OOIL), said in July that they had entered into an agreement with the U.S. Department of Homeland Security and Department of Justice to sell LBCT to a "suitable, unrelated third party" acceptable to the U.S. government. COSCO is acquiring 75 perent of OOCL/OOIL.
Bloomberg said "the facility could be valued at $1 billion or more, depending on the structure of the deal. A $1 billion price tag may be low given the terminal's capacity, the amount of money that has been invested in the facility already and its state-of-the-art automation.
Maersk introduces cargo insurance alternative
Value Protect "can act as a substitute or as supplement to regular cargo insurance."
"Value protect is not an insurance but an extension of our liability. It therefore indeed changes our standard bill of lading terms and conditions," explained Maersk spokeswoman Janina von Spalding. "Extended liability is a commonly known concept, used in different industries. There are other carriers and a number of players in the forwarding segment which offer similar products for their parcel or LCL (Less Container Load) shipments."
Maersk, the world's largest container carrier, said the Value Protect coverage would be valid while the cargo is in its care and custody, and "covers cargo loss or damage in cases such as fire, accidents due to danger of the sea, theft, natural disasters, cyber incidents, cargo damages caused by delay and contributions in General Average, all of which would be excluded under the conventional terms for carriage."
However, Maersk says "Value Protect does not cover loss, damage, and expense caused or occasioned by "a number of factors." These include war, strikes and other sorts of labor unrest and "any other cause arising without the actual fault or privity of the Carrier, or without the fault or neglect of the agents or servants of the Carrier, but the burden of proof shall be on the person claiming the benefit of this exception to show that neither the actual fault or privity of the Carrier nor the fault or neglect of the agents or servants of the Carrier contributed to the loss or damage."
Source: American Shipper, World Maritime News