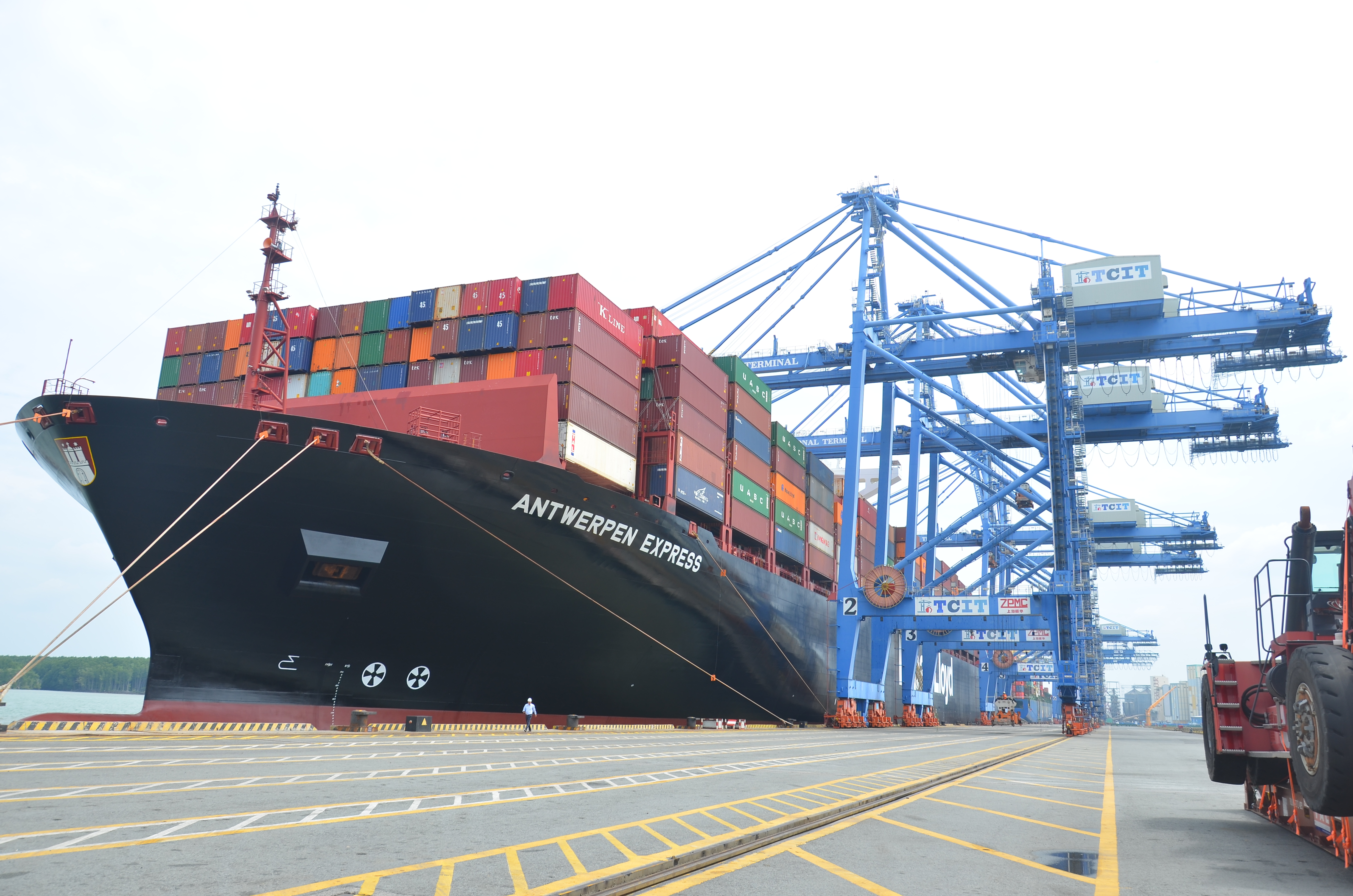 Hapag-Lloyd says consolidation no longer the name of game for container shipping
Hapag-Lloyd says that size is no longer the name of the game in container shipping with consolidation becoming less attractive in the sector as it sets out its strategy to 2023.
The world's fifth largest container line has itself been a part of the wave of consolidation seen in container shipping in recent years taking over United Arab Shipping Co (UASC) and is now twice the size it was in 2014 in terms of capacity.
"Size is not the name of the game anymore, but customer orientation. It is obvious that customers expect more reliable supply chains, so our industry needs to change and invest more. At the same time, we know that people are prepared to pay for value," said Rolf Habben Jansen, ceo of Hapag-Lloyd.
The company said that consolidation was now less attractive to the leading players due to decreasing incremental benefits of economy of scale. The result is the German company believes the industry is at a turning point and will put its focus on improving its quality of service to customers to a level it claims will be "unrivalled".
"Going forward, delivering value to get the most attractive cargo on board is at the heart of our new Strategy 2023. To be number one for quality is the ultimate promise to our customers and a strong differentiator from our competitors," Habben-Jansen said.
Cost savings are a major part of Hapag Lloyd's strategy with it aiming for a run-rate of $350m to 400m and a EBITDA margin of around 12%. Cost initiatives will focus on network optimisation, terminal partnering and further improvements in procurement and container steering. At the same time it is looking to improve reliability and service quality
There will be more investments in digitalisation and among these is aim to increase online business via its web channel to 15% by 2023.
Vietnam's logistics costs equal to 17% of GDP
The average logistics costs of Vietnam are equivalent to some 16-17% of the nation's gross domestic product (GDP), according to the Vietnam Logistics Association (VLA).
Nguyen Tuong, senior consultant to the VLA, told the Saigon Times on the sidelines of the association's annual conference, held in HCMC on November 17, that the issue of logistics costs is one of the main topics of the first VLA White Paper ever released.
He cited the finding of the VLA in August this year that high-value manufacturing sectors, such as automobiles, electronic components, steel and iron, have logistics costs that amount to less than 5% of their total costs.
Meanwhile, the figure for the sectors of consumer goods, ecommerce, supermarkets, garments and agricultural products ranges from 10% to 20%.
Among logistics costs, transport costs make up the highest proportion, at 60%-80%, followed by costs for loading and unloading and customs clearance procedures.
He concluded that Vietnam's logistics costs accounted for 14.5%-19.2% of GDP last year. The current figure ranges from 16% to 17% on average.
"Logistics costs in Vietnam are higher than those of developed countries. For example, Singapore is at 8.5% and Thailand, at 15%," he said.
The logistics sector last year registered growth of 12-14% from a year earlier, while its contributions to the 2017 GDP reached some 4-5%, according to the white paper.
The ratio of outsourcing, which refers to the practice of hiring other companies to conduct logistics, amounted to roughly 60-70%.
The VLA ranked Vietnam 39th out of 160 economies, putting it in second place among Southeast Asian countries on the logistics performance index.
The 2018 edition of the VLA White Paper is based on survey statistics from 156 firms across the country. The paper is expected to be published every two years.
SITC International and Sinochem International Signed Logistics Cooperation Framework Agreement
On November 19, 2018, SITC International and Sinochem International signed a logistics cooperation framework agreement at Sinochem International Plaza. President of SITC Shipping Group Xue Mingyuan, President of SITC Logistics Group Lai Zhiyong, General Manager of Sinochem International Liu Hongsheng and Deputy General Manager Wang Jun attended the signing ceremony.
The signing of the cooperation agreement will promote the comprehensive logistics business cooperation between the two companies and their subsidiaries domestic and abroad. Through the integration of advantages and strengths, the two companies will enhance respective service quality and efficiency, enhance market position and comprehensive competitiveness, and will achieve a win-win result.
Transpacific Volumes to Soften despite China-US Truce
Container cargo surge on the eastbound Transpacific route is set to recede in the coming weeks, despite a recent truce between China and the US, according to Alphaliner.
The President of the United States, Donald Trump, and President Xi Jinping of China on December 1 agreed to postpone the further 25% tariffs on Chinese imports to the US for 90 days to allow a broader trade agreement between the two countries to be forged.
Alphaliner explained that the earlier rush to front-load shipments from China to arrive in the US before January 1, 2018, had resulted in record-high eastbound transpacific container shipments in October, based on the date of arrival in the US.
Volumes grew by 12.2% year-on-year to reach 1.46 million TEU and container cargo arrivals in November and December "are expected to come in even stronger."
Vessel movement data shows that, since mid-October, shipping lines deployed no fewer than 22 extra-loaders from China on the transpacific route, Alphaliner said. Further to this, three sailings were significantly up-sized to offer extra capacity.
"These moves added some 177,000 TEU of extra capacity to the US trade over the past six weeks, with all of the additional vessels due to arrive before the end of this year. Despite the exceptionally buoyant cargo volumes, signs are already starting to emerge that the resilience will not last," according to Alphaliner.
Carriers already anticipate a drop in bookings, with at least six sailings to be cancelled in December from week 40 onwards. The OCEAN Alliance has already announced the withdrawal of four transpacific sailings, while THE Alliance is to withdraw two sailings.
Source: Vietnam Shipping Gazette, World Maritime News