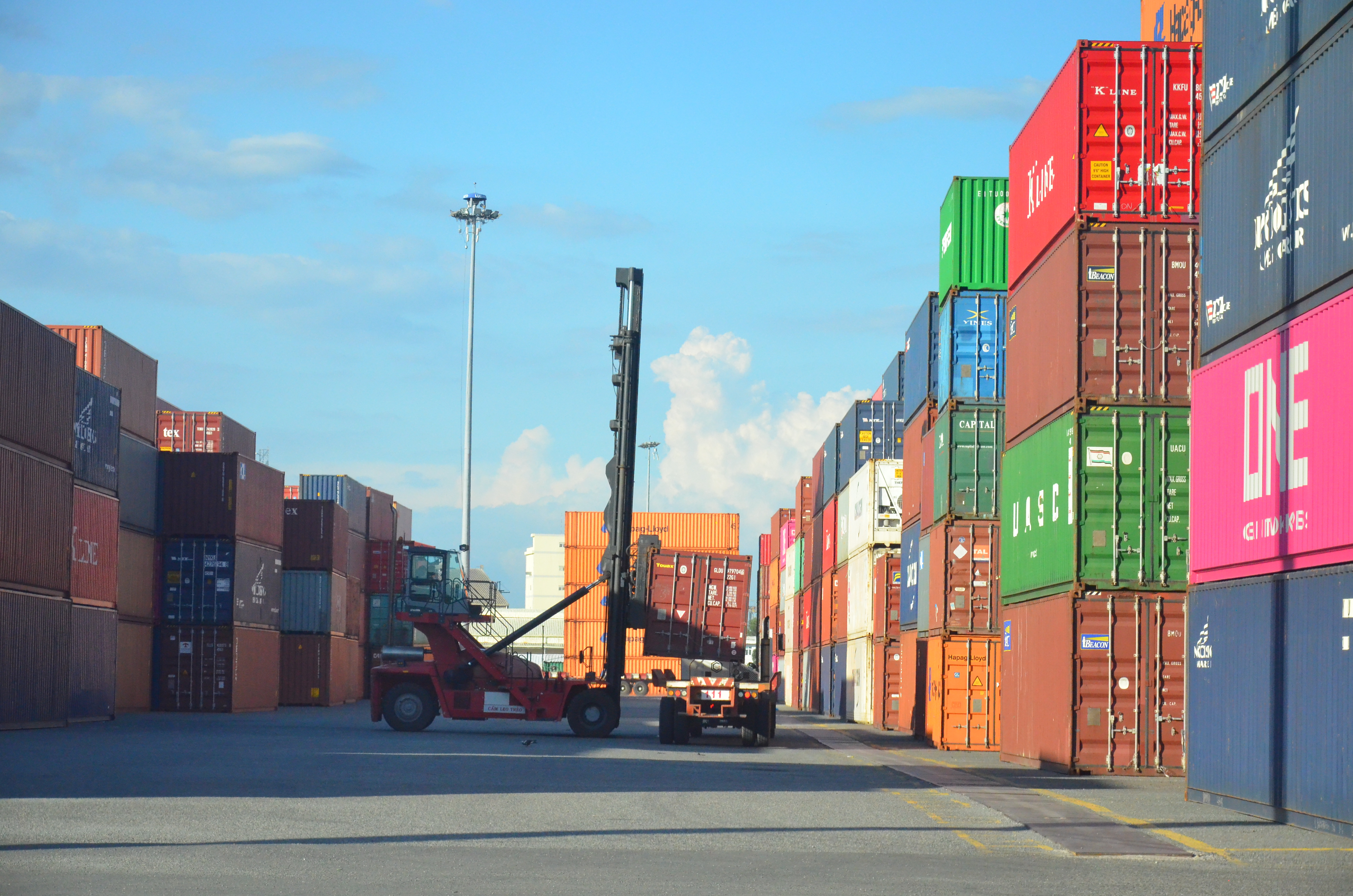 Wan Hai confirms bumper order for 20 new boxships
Taiwan's Wan Hai Lines has made a bumper order for 20 new container vessels with Japanese and Chinese shipyards.
The newbuilding contract includes eight 3,036-teu container vessels to be built at Japan Marine United (JMU) and twelve 2,038-teu container vessels at Guangzhou Wenchong Shipyard/China Shipbuilding Trading Company.
Deliveries will commence in end-October 2020 and early-January 2021 for the 3,036-teu capacity and the 2,038-teu capacity, respectively.
Wan Hai also has the option for four 3,036-teu vessels within six months and four 2,038-teu vessels within three months.
"The new shipbuilding contract is the company's latest fleet renewal plan, so as to ensure the company's vessel fleet is able to maintain competitive and support continuous market development," Wan Hai stated.
At present, Wan Hai operates a fleet of 72 owned vessels and 24 chartered vessels.
NYK, MLC to Form Holding Company in December
Nippon Yusen Kaisha (NYK) and Mitsubishi Logistics Corporation (MLC) intend to establish a joint holding company in December 2018 and merge port and transportation business companies in April 2019.
Earlier this year, the duo unveiled plans to integrate management of the four NYK Group terminal operation companies in Japan through a new joint holding company and merge UNI-X Corporation (UNI-X) and Nippon Container Terminals (NCT).
NYK Group companies for the management integration include UNI-X, NCT, Asahi Unyu Kaisha and Yusen Koun.
To be located in Tokyo, the new holding company will be named MY Terminals Holdings Limited, owned 51% by NYK and 49% by MLC.
What is more, the joint company of UNI-X and NCT will have a trade name UNI-X NCT Corporation. The company, owned by MY Terminals Holdings Limited, will also be based in Tokyo.
NYK explained in August that the purpose of management integration is to consolidate quality improvement efforts and enhance long-term service stability for port and harbor transportation business.
Drewry: Ship Operating Costs Rise for the 2nd Year in a Row
Average vessel operating costs rose for the second year in a row following two years of marked declines, but cost inflation is set to accelerate on higher insurance premiums, shipping consultancy Drewry said.
Typical ship operating costs accelerated moderately in 2018 as the uncertain recovery in freight markets across most cargo sectors gained momentum.
Average daily operating cost across the 46 different ship types and sizes covered in the report rose 1.1% in 2018, succeeding the previous year's rise of 0.7%, according to Drewry. This followed a period in which opex spending contracted over two consecutive years by almost 9% in 2015-16.
Earlier years witnessed sharp reductions in opex as the depressed state of shipping markets forced operators to slash costs as a means for survival. But as freight markets started to recover in 2017 so the pressure to reduce expenditure lifted.
"This trend continued into 2018, with a modest acceleration in cost inflation," Martin Dixon, Drewry's director of research products, said.
The latest assessments include vessels in the container, chemical, dry bulk, oil tanker, LNG, LPG, general cargo, roro and reefer sectors, as well as the recently introduced car carriers segment. 2018 represented the first time in seven years that all vessel sectors recorded rising average operating costs, Drewry said.
However, continued overcapacity in certain sectors and an uncertain trade outlook "will still make market conditions challenging for most shipowners over the coming years," therefore, Drewry expects the pressure on costs to continue.
"Financial losses can only be sustained for so long and given higher claims in related sectors as well as the withdrawal of some insurance providers from the maritime space, it is clear that a market correction is underway which will lead to higher premiums, particularly over the near-term," concluded Dixon.
Given the more benign outlook for the remaining cost heads, overall vessel operating costs are expected to rise below the level of general price inflation over the next few years and so represent cost stagnation in real terms.
COSCO Shipping Gets "All Clear" to Raise USD 2 Bn
COSCO Shipping Holdings, a subsidiary of China Ocean Shipping Company, has received regulatory approval to raise RMB 15 billion (USD 2.1 billion) intended to repay debt.
The subsidiary of China's largest integrated shipping company said that China's National Association of Financial Market Institutional Investors (NAFMII) approved the company's request for registration and issue of the medium-term notes amounting to RMB 5 billion and the super and short-term commercial paper amounting to RMB 10 billion.
COSCO Shipping said that the registration of its super and short-term commercial paper would be valid for a period of two years from the date of the notice.
China Merchants Bank, Agricultural Bank of China Limited and China CITIC Bank Corporation Limited have been names as joint lead underwriters.
The issuance may be split into several tranches during the said period.
Source: World Maritime News, Vietnam Shipping Gazette