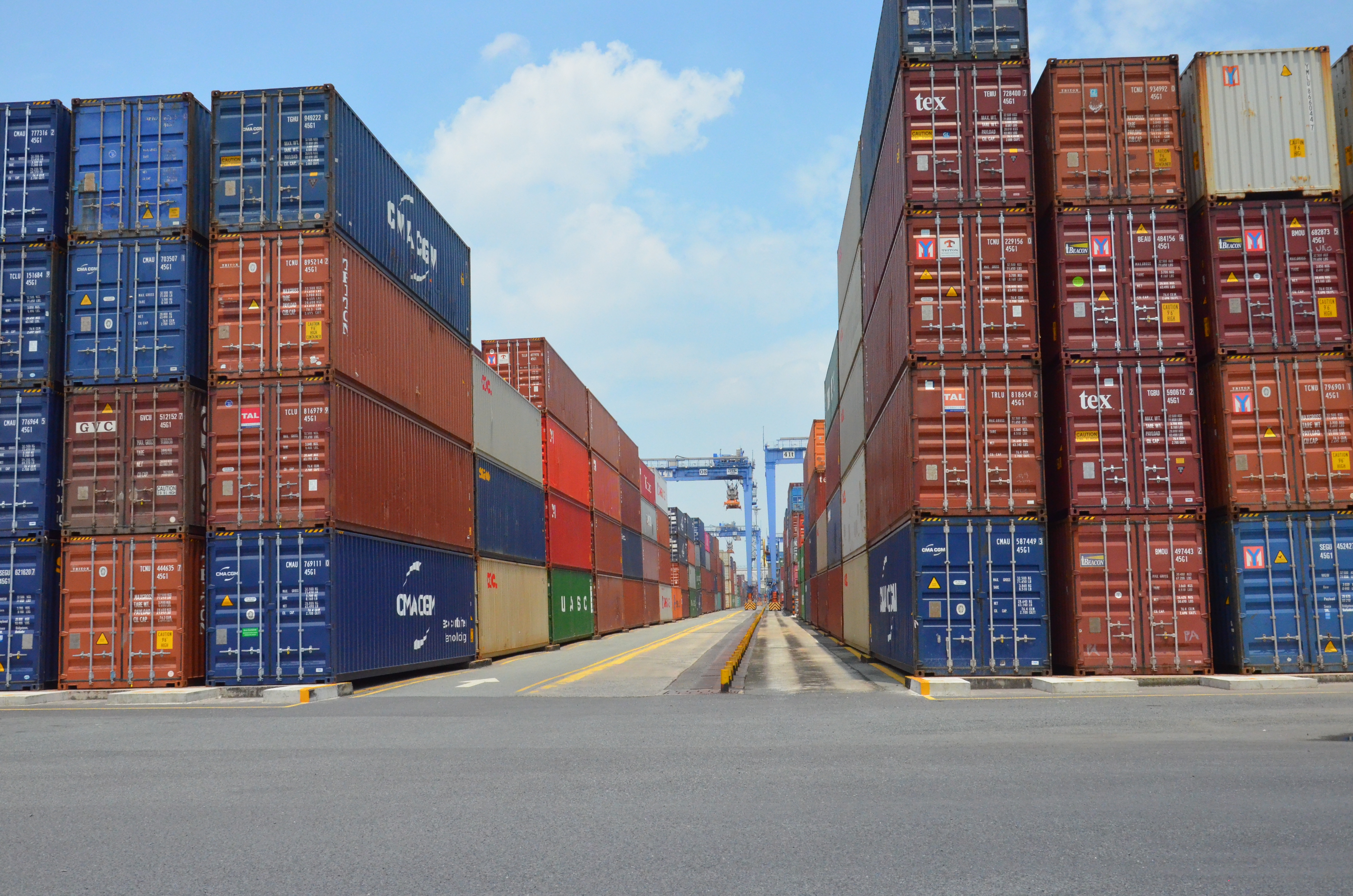 Vung Tau to invest in logistics port
Ba Ria–Vung Tau Province plans to build a new logistics centre and container port with total investment of VND50 trillion (US$2.17 billion).
The Government Office recently released Vice President Trinh Dinh Dung's statement regarding the construction of the Cai Mep Ha logistics centre and Cai Mep Ha container port in the province's Phu My Commune.
The Cai Mep Ha logistics centre will have a total area of ​​1,200ha, with an estimated investment of VND40 trillion ($1.74 billion).
To ensure investment efficiency, the Geleximco Group's Ha Noi Import and Export Company is responsible for exchanging information and working with the investor on the outcome of this joint-venture project, as well as the exploitation and use of ports.
The provincial People's Committee will give instructions to the company on investment procedures, land lease, land allocation and construction investment in accordance with the law and requirements for economic growth of the province and southern key economic areas.
Cai Mep Ha container port will be developed on an area of ​​86.6ha with total investment of VND10 trillion.
The Vung Tau Shipbuilding and Oil Services Joint-Stock Company will be the investor.
ONE, Hapag-Lloyd Join Forces in Feeder Operations
Ocean Network Express and Hapag-Lloyd have concluded a Bilateral Strategic Feeder Network Cooperation Agreement, which has already started on the first trades.
The collaboration, which aims to provide the market with a superior feeder network, would see the parties share space on their feeder services.
Ocean Network Express and Hapag-Lloyd have already ushered in a new Intra-Asia service, the Bohai Feeder (BHX) in August and will further introduce a new Intra-Europe service, the North Sea Poland Express (NPX), in mid-October to enhance their existing feeder network. The cooperation will cover specific Intra-Europe (BAX, NBS, NPX, REX, SDX, ADX, LEX) and Intra-Asia (BHX, HAS, PID) feeder trade lanes.
The duo informed that the collaboration is to be "further expanded into other key areas in due course."
"This new cooperation is another strong footnote to the existing bilateral partnership…Looking ahead, we are confident that the scope of this cooperation will be further broadened," Jeremy Nixon, Chief Executive Officer of Ocean Network Express, said.
Ocean Network Express and Hapag-Lloyd operate together within THE Alliance and cooperate on their Latin America, Africa and Indian Subcontinent trades.
CMA - CGM's Final 20,600 TEU Behemoth Delivered
CMA - CGM Louis Bleriot, the third and final 20,600 TEU class containership ordered in 2015 from Hanjin Heavy Industries & Construction – Philippines (HHIC-Phil Inc.), has been delivered to its owner CMA - CGM.
The ship was named after Louis Charles Joseph Blériot, a French aviator, inventor and engineer. Its two predecessors, CMA - CGM Jean Mermoz and CMA - CGM Antoine de Saint Exupery, were delivered in January and May this year, joining the prestigious 20,000 TEU class club.
The ships from the series are around 400 meter long and 59 meter wide, which means that each of them is longer than four football fields and bigger than The Empire State Building and the Eiffel Tower.
CMA - CGM is building ever larger ships featuring 22,000 TEU. The nine LNG-powered boxships, being built by Shanghai Waigaoqiao and Hudong Zhonghua will start delivery next year continuing well into 2020.
Maersk Invests in Digital Freight-Booking Startup
Danish shipping major Maersk has unveiled an investment in a US-based digital freight broker, Loadsmart, as the company expands its footprint.
Namely, the company's launchpad for new ventures, Maersk Growth, is leading a USD 21.6 million Series A funding for Loadsmart, together with Connor Capital SB and Chromo Invest.
"We see huge potential with Loadsmart. Forward integrations between ocean shipping and over-the-road services can create incredible synergies and eventually provide a full service to shippers,"said Sune Stilling, head of Maersk Growth.
Loadsmart leverages artificial intelligence to automate the truckload booking flow in the United States. It provides instant prices to shippers with capacity guaranteed on all US lanes. Through the company's automated platform, shippers can book a truck in seconds manually or integrate via an API to have a server-to-server booking with no human intervention, according to Loadsmart.
Shippers have been able to reduce their spot exposure by 50 percent after integrating with Loadsmart, while reducing procurement execution time up to 90 percent.
The New York-based company explained that the latest move brings the total investment to date to USD 34.7 million following previous seed investment and a convertible notes round. The current investment will be used to scale Loadsmart's operations team while doubling down on product and engineering.
Source: Vietnam Shipping Gazette, World Maritime News