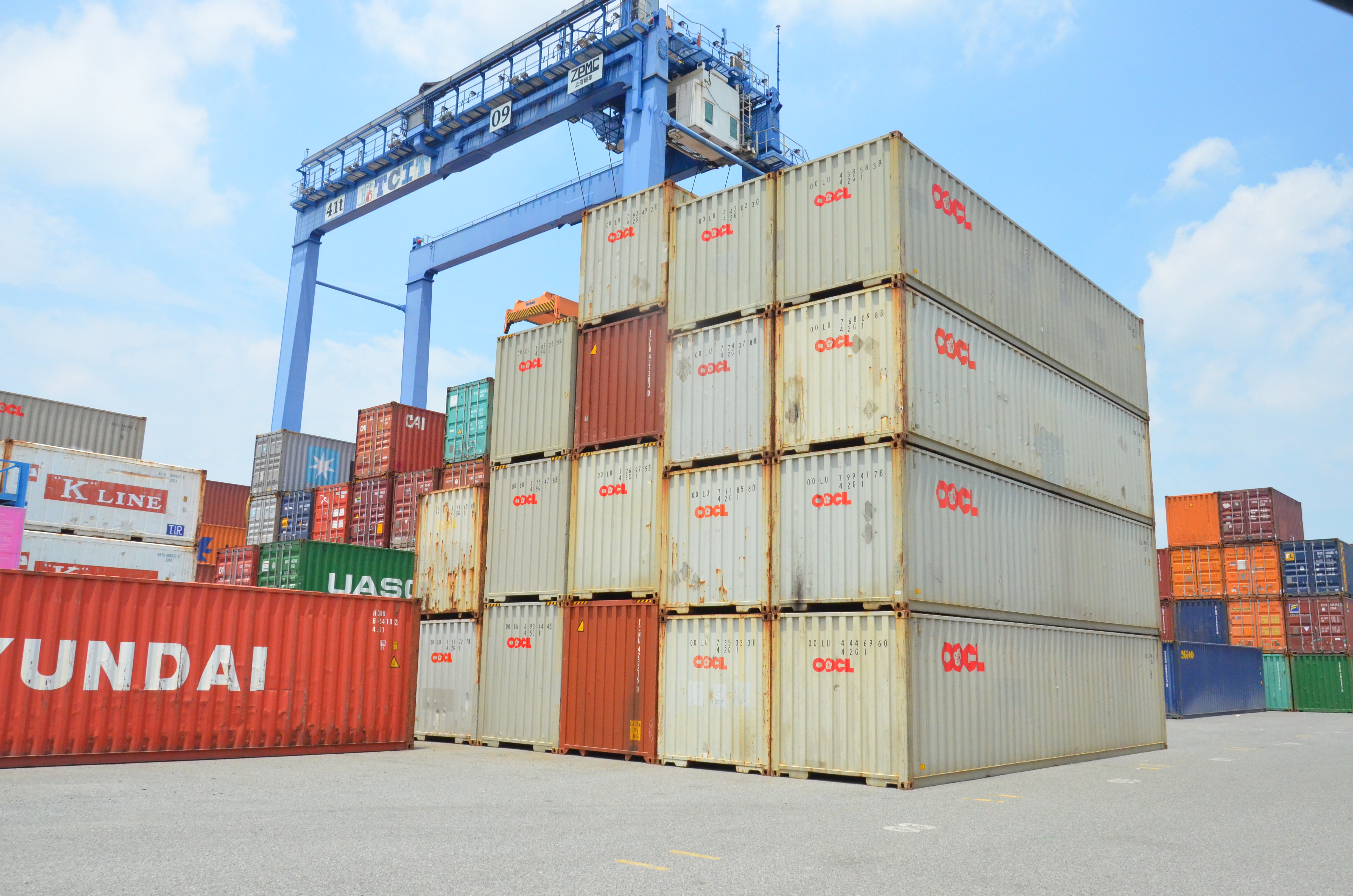 HMM signs contracts for 20 mega container ships
On Friday, 29th September, 2018, Hyundai Merchant Marine (HMM) has signed formal contracts for its twenty eco-friendly mega containerships with three shipyards: Daewoo Shipbuilding & Marine Engineering (DSME), Hyundai Heavy Industries (HHI) and Samsung Heavy Industries (SHI).
DSME and SHI will build seven and five 23,000-TEU containerships, respectively, which are expected for delivery in the second quarter of 2020. HHI will construct eight 15,000-TEU containerships to be delivered in the second quarter of 2021.
"If the shipbuilding process proceeds smoothly followed by the selection of the shipbuilder, signing of a Letter of Intent (LOI) and finalizing its contract, all the new vessels will be sequentially delivered in the right time to prepare for the 2020 environmental regulations," HMM earlier said.
The fleet investment, aimed at boosting the shipping line's competitiveness, is part of South Korean government's 5 Year Plan for Rebuilding Korean Shipping.
Six Carriers Join Forces to Enhance Med-USEC Service
Ocean Network Express, Hapag-Lloyd, and Yang Ming have entered a strategic cooperation with CMA CGM, COSCO, OOCL to enhance their Mediterranean-US East Coast service.
Under the agreement, the parties said they would improve their AL6 (Atlantic 6) service "to deliver a more efficient and comprehensive service quality."
The upgraded service is consolidating the AL6 service, which is operated by Ocean Network Express, Hapag-Lloyd, and Yang Ming, and the Amerigo service, operated by COSCO, CMA CGM, OOCL, into one larger loop with a deployment of six 8,000-TEU vessels.
Three of these ships belong to Hapag-Lloyd, Ocean Network Express, and Yang Ming, while the remaining five would be deployed by CMA CGM and OOCL.
The newly designed port rotation for the service will be La Spezia – Genoa – Fos – Barcelona – Valencia – New York – Norfolk – Savannah – Miami – Algeciras – La Spezia.
Livorno will be excluded from the Mediterranean – US East Coast Service, however, Ocean Network Express, Hapag-Lloyd, and Yang Ming will offer Livorno on a redesigned ZIM-operated AL7 service, which is part of the continuing cooperation between THE Alliance and ZIM.
The partnership with CMA CGM, COSCO and OOCL is slated to begin in December 2018 and subject to regulatory approval.
MSC, CMA CGM Present Plans for Fuel Surcharges
Following the footsteps of Maersk Line, the Swiss and French container shipping giants MSC and CMA CGM have unveiled their intention to introduce a new fuel adjustment surcharge ahead of the 2020 sulphur cap.
Mediterranean Shipping Company plans to introduce a new Global Fuel Surcharge as of January 1, 2019. The company expects its operating costs to increase significantly in preparation for the 2020 low-sulphur fuel regime.
MSC said that the cost of the various changes to the fleet and its fuel supply is in excess of USD 2 billion per year, the same as with Maersk Line.
"The new MSC Global Fuel Surcharge will replace existing bunker surcharge mechanisms and will reflect a combination of fuel prices at bunkering ports around the world and specific line costs such as transit times, fuel efficiency and other trade-related factors."
Separately, CMA CGM informed that it decided to favor the use of 0.5% fuel oil for its fleet, and to invest significantly by using LNG to power some of its future container ships, and by ordering several scrubbers for its ships.
The company said that all these measures represent a major additional cost estimated, based on current conditions, at an average of 160 USD / TEU. The additional cost will be taken into account through the application or adjustment of fuel surcharges on a trade-by-trade basis, CMA CGM explained.
"The implementation of this new regulation, which represents a major environmental advance for our sector, will affect all players in the shipping industry. In line with its commitments, the group will comply with the regulation issued by the IMO as from 1 January 2020. In this context, we will inevitably have to review our sales policy regarding fuel surcharges." Mathieu Friedberg, Senior Vice President Commercial Agencies Network, said.
The new International Maritime Organization (IMO) Low Sulphur Regulation will be effective from 1 January 2020 and will require all shipping companies to reduce their sulphur emissions by 85%.
Sulphur content in the fuel used for international shipping will have to be limited globally to 0.5%, compared with the current standard of 3.5%, in order to minimize the emissions.
Source: World Maritime News