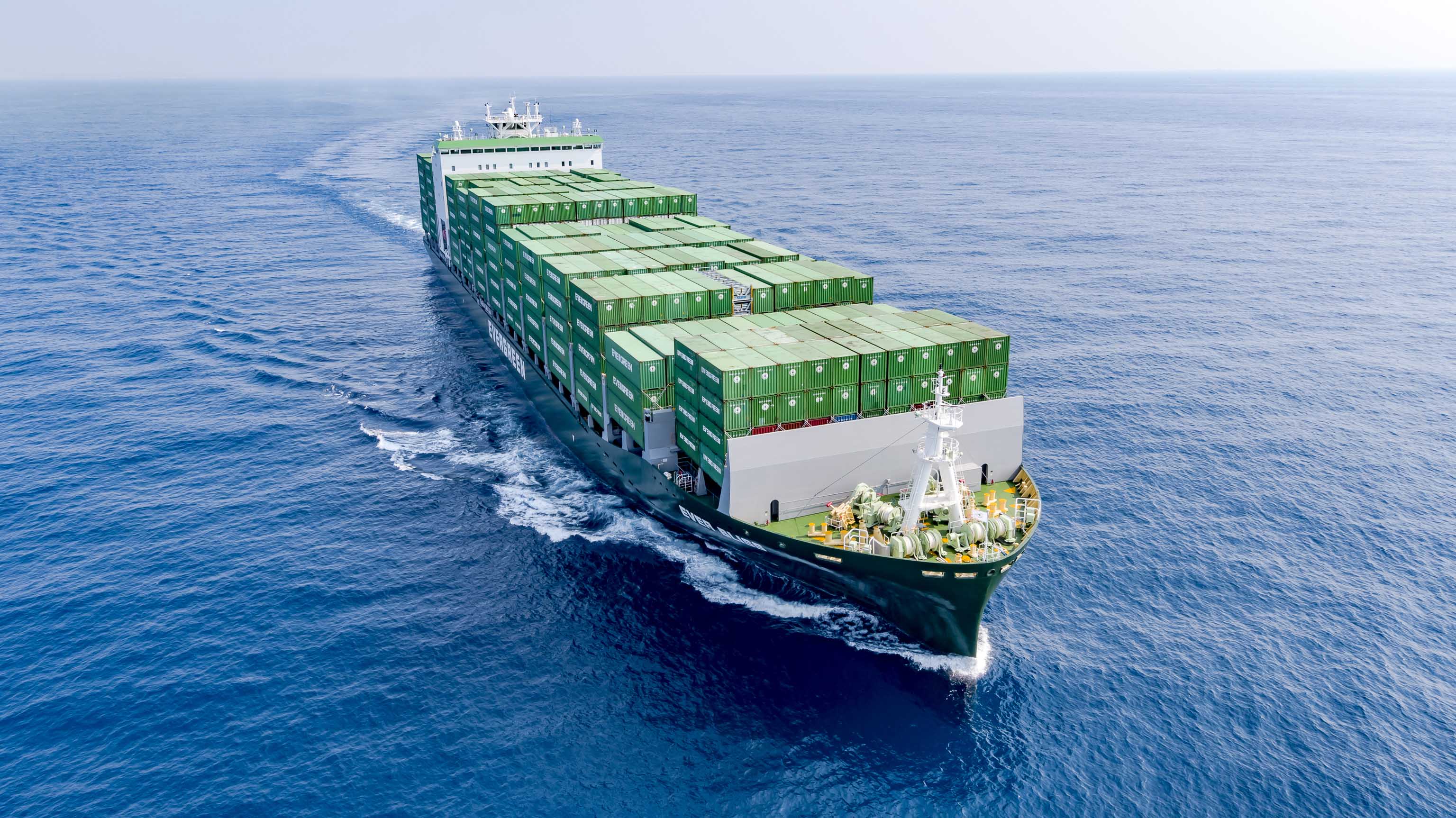 Establishing a Quarantine Station at Cai Mep –Thi Vai Port
Regional Animal Health Office No.6 has put into operations the Quarantine Station at Cai Mep - Thi Vai Port.
Accordingly, on 17 August 2018, Cai Mep Quarantine Station established with qualified manpower and measures to be able to inspect quarantined cargoes. When it come into operations, enterprises can do customs declaration at Cai Mep Port instead of delivering the sample to Ho Chi Minh City like before.
The establishment of the Quarantine Station at Cai Mep - Thi Vai port is expected to save time and accelerate customs clearance procedures for enterprises.
Based on statistics of the Customs Department, from the beginning of the year to date, there are 9,604 specialized import declarations among total 43,796 import declarations. In which, the specialized inspections are mainly quarantine of plants, animals and aquatic products with a total of 4,674 declarations.
COSCO Completes OOIL Acquisition
COSCO SHIPPING Holdings Co., Ltd. has completed its acquisition of shares in Orient Overseas (International) Limited from controlling shareholders.
As a result, COSCO SHIPPING Holdings becomes the controlling shareholder of OOIL, parent company of OOCL.
According to COSCO SHIPPING Holdings, COSCO SHIPPING Lines and OOCL will complement each other and jointly develop products and services for customers.
Upon completion of the transaction, the two liner companies will jointly operate 409 shipping routes around the world, with a total capacity of 2.77 million TEUs. With 19 vessels with a total capacity of about 330,000 TEUs on order, the two shipping lines will have a fleet of over 400 ships with a combined capacity of 2.93 million TEUs by the end of 2018.
COSCO SHIPPING Holdings becomes the third-largest container shipping company. It said that it would work to implement four major strategic initiatives to realize new growth: optimization of the global and regional network, digital transformation, end-to-end services enhancement and a dual-brand model.
As part of the acquisition, Xu Lirong has been appointed as an executive director, the chairman of the board and the chairman of the executive and nomination committees of OOIL. Xu is currently the chairman of the board and the secretary of the party committee at China COSCO Shipping Corporation Limited.
COSCO SHIPPING Holdings Co. Ltd. and Shanghai International Port (Group) Co., Ltd. announced in July 2017 that they had made a pre-conditional voluntary general offer to acquire all issued shares in OOIL, with COSCO SHIPPING Holdings to hold a 90.1% stake and SIPG to hold 9.9%.
ONE first-quarter losses impact partners
Japanese-owned carriers say the operational problems during the start-up period and high bunker costs are the main reasons behind the deficits
Ocean Network Express, the container shipping joint venture set up by NYK, MOL and K Line, posted $120m net loss in its first quarter since starting operation in April.
The loss was mainly attributed to lower lifting volume caused by "teething problems that affected service quality during the operation start-up period", ONE said in a briefing material.
The Japanese-owned, Singapore-based carrier was earlier hit by booking system issues owing to insufficient manpower and preparation of the administrative processes.
The partner companies all reported quarterly losses attributable to the launch of ONE, which start-up service was described by K Line as "clumsy".
ONE's revenue in the first quarter stood at $2.1bn, while combined liftings on transpacific and Asia-Europe westbound trades amounted to 842,000 Teu.
The company forecast a gradual recovery in performance for the fiscal year to March 31, 2019.
The company estimated a net profit of $82m and $147m net in the second quarter and second half of the year.
It also expected utilization in the two main trade lanes to improve to 90% and above from just 73% in the first quarter.
Forecast for a full-year net profit of $110m remained unchanged from the previous level, underpinned by steady realization of integration synergy and change in accounting from financial lease to operating lease for some chartered vessels, according to the release.
ONE said the synergies of $1.1bn a year — reduction in overhead and operation costs, among others — were expected to emerge to 80% against the original forecast of 60% for the first operating year.
Separately, K Line moved into the red in the three months to June 30 because of rising fuel prices and costs associated with the transfer of its container business into ONE.
It posted an operating loss of $121m, compared with an operating income of ¥3.9bn in the year-earlier period.
NYK saw consolidated revenues slump to $4.2bn in the quarter to June 30. The company said in a statement it had incurred "significant" one-time costs from the termination of its container shipping business, which has now been incorporated into ONE.
MOL said the transfer of the container business to ONE resulted in a loss of revenue.
"ONE's business performance was less than forecasted in the first quarter, as lifting was below the projection largely due to disorder in the services to customers during the start-up period, and higher fuel prices negatively impacted operating costs," the shipping line said in its earnings statement.
ZIM announces port calls on new Asia-USEC services with 2M
ZIM announced details of its new improved Asia-US East Coast (USEC) network following its recent tie-up with the 2M alliance.
ZIM Transpacific trade evp Nissim Yochai said: "The new alignment will enable ZIM customers to enjoy the best of both worlds: ZIM's highly reputed personalized service, along with the best-in-market infrastructure and product."
As previously announced, the new network includes five services under the ZIM+2M cooperation, as detailed below:
§ ZIM Container Service Pacific (ZCP) - Excellent service from North & Central China, South Korea to US Gulf, Caribbean and South Atlantic, with Fast Transit Time from North Asia to South Atlantic, New calls in Xingang, Wilmington, Jacksonville and Pusan Westbound, and Connectivity to Halifax/ Caribbean/ US Gulf via Kingston
§ ZIM Big Apple (ZBA) - Best connection from South and Central China and South Korea to North Atlantic, Fast Transit Time to New York; Unique call in Baltimore; Import cargo to India Sub Continent and South East Asia
§ ZIM Seven Stars (Z7S) - Fast Transit Time from South China, Vietnam and South East Asia to US East Coast; New direct calls Miami, Charleston and Singapore
§ ZIM Sunny Atlantic Express (ZSA) - Express service from Taiwan, China and South Korea to South Atlantic; Fast Transit Time from Asia to Savannah; New direct calls in Xiamen and Miami
§ ZIM New Frontier (ZNF) - Express service from Thailand, South East Asia and India Sub-Continent to US East Coast; Fast Transit Time from South East Asia and India Sub Continent to New York; New direct call in Laem Chabang; New direct call in Singapore; Fast Transit Time from Thailand to US East Coast
The new schedules will kick off with the first sailing of the 8,648 teu Columbine Maersk on the ZIM Seven Stars service from Chiwan on September 12. This vessel is currently already running services to USEC for Maersk.
The partners had previously announced 2M would be operating four of the five loops with ZIM taking up the last one.
Source: World Maritime News