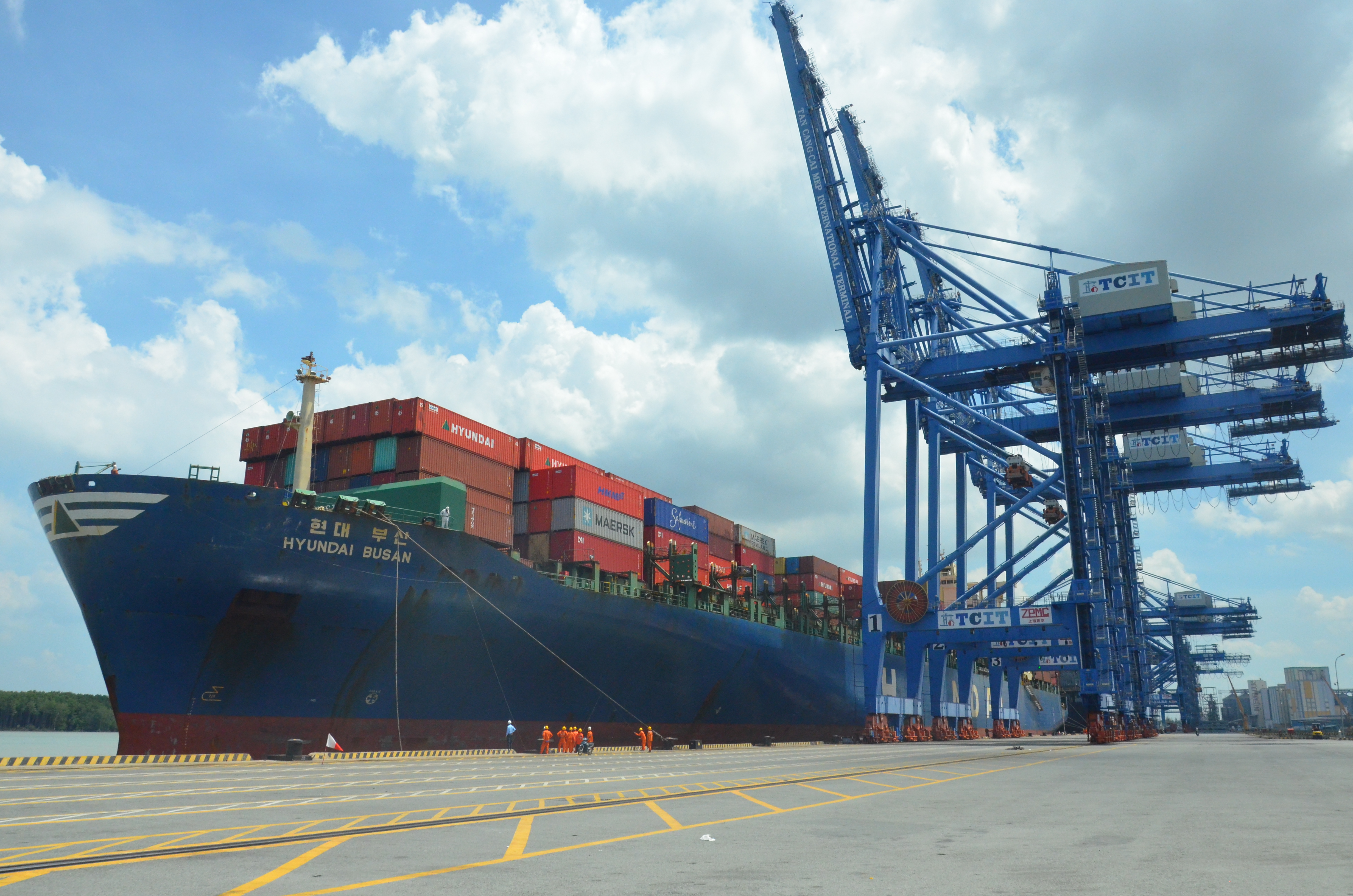 Yang Ming Sinks Deeper into Loss
Taiwanese shipping company Yang Ming Marine Transport Corporation (Yang Ming) delivered an expanded net loss in the second quarter of 2018, amid a surge in fuel prices so far this year.
The company's net loss for the period was TWD 3.81 billion (USD 123.5 million) compared to a net loss of TWD 445 million (USD 14.4 million) reported in the second quarter of 2017. Revenues were slightly up by 1.12% at TWD 33.6 billion, while business volume surged by 11.84% year-on-year reaching 1.29 million TEUs.
For the first half of 2018, Yang Ming's net loss widened to TWD 5.76 billion from a net loss of TWD 1.34 billion seen a year earlier. Consolidated revenues totaled TWD 64.6 billion, up 1.81% compared with the same period in the previous year, while business volume rose 10.28% to 2.52 million TEUs.
Yang Ming informed that unexpected higher fuel prices drove up operating costs in the first half of 2018. Compared with the same period last year, the average fuel price in the first half year increased about 25%. Additionally, the shipping industry kept experiencing an oversupply in tonnage, "and faces arduous and continued challenges this year."
The company said that second half performance is expected to improve "due to stronger peak season demand and less new tonnage being introduced to the market. With these circumstances, ocean freight rates may rise as a result."
Meanwhile, the demand/supply ratio is predicted to stabilize in the near future with service rationalization plans from the major alliances, and the company anticipates seeing an immediate improvement to its operating performance as a result.
HMM Widens Loss amid High Bunker Costs, Poor Freight Rates
South Korea's Hyundai Merchant Marine (HMM) saw its net loss expand in the second quarter, mainly due to higher bunker costs and lower average freight rates.
The company ended the second quarter of 2018 with a net loss of KRW 242.7 billion, compared to a net loss of KRW 175.7 billion seen in the previous quarter.
Revenue was up by 11 percent to KRW 1.23 trillion from KRW 1.11 trillion reported a quarter earlier, attributed to HMM's sales expansion efforts including launch of new Europe service (AEX) and deployment of its new 11,000 TEU vessel in South America Trade.
Operating loss widened to KRW 199.8 billion, compared to a loss of KRW 170.1 billion, with the company's container business recording a loss of KRW 175.7 billion.
During the second quarter of the year, the company's handled volume grew by 17.6 percent to 1.15 million TEU, compared to 981,199 TEU reported a quarter earlier.
The load factor reached 79.1% in the quarter, up 3.5% compared to 75.6% witnessed in the first quarter of the year.
HMM said it expects higher freight rates and load factor through the traditional peak season in the third quarter. The company plans to maximize its enterprise-wide efforts to improve its efficiency and bottom line through rationalizing service routes and pursuing economical speed to reduce bunker costs in order to overcome depressed shipping market.
K Line settles bankruptcy with APL Logistics
Kawasaki Kisen Kaisha (K Line) has settled a long running lawsuit with APL Logistics over slanderous allegations that the Japanese carrier was close to bankruptcy a couple of years ago.
In September 2016 employees of APL Logistics sent erroneous emails to customers, claiming K Line was close to following Hanjin Shipping out of business. K Lines responded, filling a lawsuit in Tokyo, demanding damages from APL Logistics and its parent, Kinetsu World Express.
K Line said in a release that the company has now reached an "amicable settlement" without stating any financial details of the settlement.
CMA-CGM announces Asia-Africa rate hikes and low water surcharge
French shipping giant CMA CGM has announced intra-Asia and African rate increases and a low water surcharge that applies to cargo in eastern Canada.
The rate increase - US$200 per TEU and $400 per FEU - is effective August 1 and applies to cargo from China, South Korea, Taiwan, Southeast Asia and Bangladesh bound for Kenya and Tanzania.
There will also be new FAK rates on cargo originating in India and Pakistan bound for north European and Mediterranean base ports from August 1.
Again new FAK rates will apply on cargo from Asia to Red Sea ports at $300 per TEU from South Korea, Taiwan, southeast Asia and Bangladesh to Kenya and Tanzania.
CMA CGM also announced a low water surcharge from North Europe to Canada's east coast and from east coast Canada to north Europe of $150 per container regardless of size. Again from August 1.
Source: World Maritime News