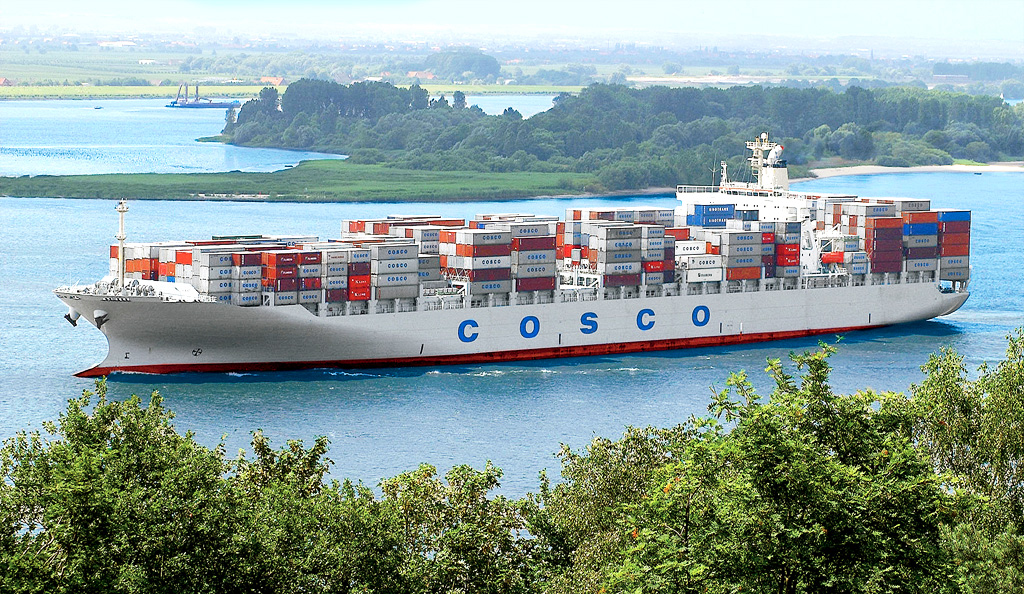 Merger with UASC Drives Hapag-Lloyd's Profit Surge
German liner giant Hapag-Lloyd has started to reap fruit from its merger with the United Arab Shipping Company (UASC) based on the preliminary figures for the full year 2017.
Namely, a major jump has been reported in the company's operating result (EBIT) for the full year, reaching EUR 411 million (USD 502 million) against EUR 126 million reported a year earlier.
Earnings before interest, taxes, depreciation and amortization (EBITDA) climbed up to EUR 1.055 billion, against EUR 607 million posted for 2016. The EBITDA margin grew to 10.6 pct compared to 7.9 pct in 2016, the company said.
In the fourth quarter of 2017, Hapag-Lloyd's EBITDA increased to EUR 333 million from EUR 226 million reported in Q4 in 2016 and EUR 42 million higher EBIT year-on-year.
Improved freight rates contributed to a revenue increase, which came at EUR 10.0 billion for the full year, compared to EUR 7.7 billion in 2016.
At the same time, Hapag-Lloyd recorded a significant volume increase of 29 pct totaling in 9.8 million TEU.
The German liner, which is now the fifth-largest liner shipping company in the world, also has sound equity and liquidity reserves amounting to EUR 6.1 billion and EUR 1.1 billion respectively.
MOL Reveals Massive Restructuring
Japanese shipping major Mitsui O.S.K. Lines (MOL) plans to undertake a number of changes as part of an organizational restructuring, effective April 1, 2018.
The company's Head Office organization, which is made up of divisions and offices, will be unified into divisions, to restructure and organize the organizational system and allow divisions to more effectively allocate their resources.
MOL will establish the Corporate Marketing Division to succeed operations of the One MOL Business Strategy Execution Office in the current Corporate Planning Division. The move would more effectively promote group-wide business activities across regions and organizations and build a system to move ahead assertively.
MOL will transfer operations of the Environment and Emission Free Business, which was positioned as a business for future development in "Rolling Plan 2017," from the Corporate Planning Division to the New Business Creation and Group Business Division, with the aim of accelerating the business.
Furthermore, a Liner Business Management Division will be set up to fulfill the company's management role as one of the major investors in Ocean Network Express (ONE), into which the Liner Division is being integrated.
Other measures included in the restructuring are the establishment of a Technology Innovation Unit, the position of Chief Technical Officer to supervise operations as a representative of the unit.
HMM Unveils New Independent Asia-Europe Service
South Korea's Hyundai Merchant Marine (HMM) will add a new independent Asia-North Europe Express (AEX) service to its offering starting from April 2018.
The company will deploy ten 4,600 TEU Panamax vessels in AEX service, which will be operated by HMM outside of the strategic cooperation with 2M.
The first sailing is scheduled to start on April 8. Port rotation of the new service is Pusan, Shanghai, Ningbo, Kaohsiung, Shenzhen, Singapore, Colombo, Rotterdam, Hamburg, Southampton, Singapore, Hong Kong, and Pusan.
HMM said that the decision was made on the back of an increased demand for Express Service.
During 2017, HMM's handling volume surged to 4.03 million TEU, up more than 30% year-on-year, mainly in Asia, US and Europe trades.
In addition, the company said it plans to order new eco-friendly mega containerships in the first half of 2018 to comply with the new environmental regulation starting from January 1, 2020, and positively considers to deploy mega vessels in US and Europe services.
The AEX will be the smallest loop on the Far East – North Europe direct trade and will bring more classic Panamax tonnage back onto the route.
Gemadept To Pay 80% Dividend
Gemadept Corporation – a logistics firm - plans to make an 80% dividend payout rate, equal to VND 8,000 (US$35 cents) per share, if its plan gets approved by the HCM Stock Exchange on February 26.
Gemadept Corp general director Do Van Minh told local media that the dividend payout rate included a 15% rate that was approved by the company shareholders at its general meeting in 2017.
The remaining part of the dividend payout rate is 65%, which was generated from Gemadept's selling of its stake in its two subsidiaries – Gemadept Shipping Holding Co LTd and Gemadept Logistics Holding Co Ltd – to the Korean business CJ Logistics, Minh said.
The Gemadept Corporation had previously offloaded half of its ownership in those two sub-units to CJ Logistics Hong Kong, holding 51% in the former company and 49.1% in the latter one.
The two sub-units were re-named to CJ-Gemadept Shipping Holdings Co Ltd and CJ-Gemadept Logistics Holdings Co Ltd.
The Gemadept Corporation is listed on the HCM Stock Exchange with code GMD, having increased by total 10.3% since February 8 to close February 23 at VND42,800 per share.

Source: World Maritime News