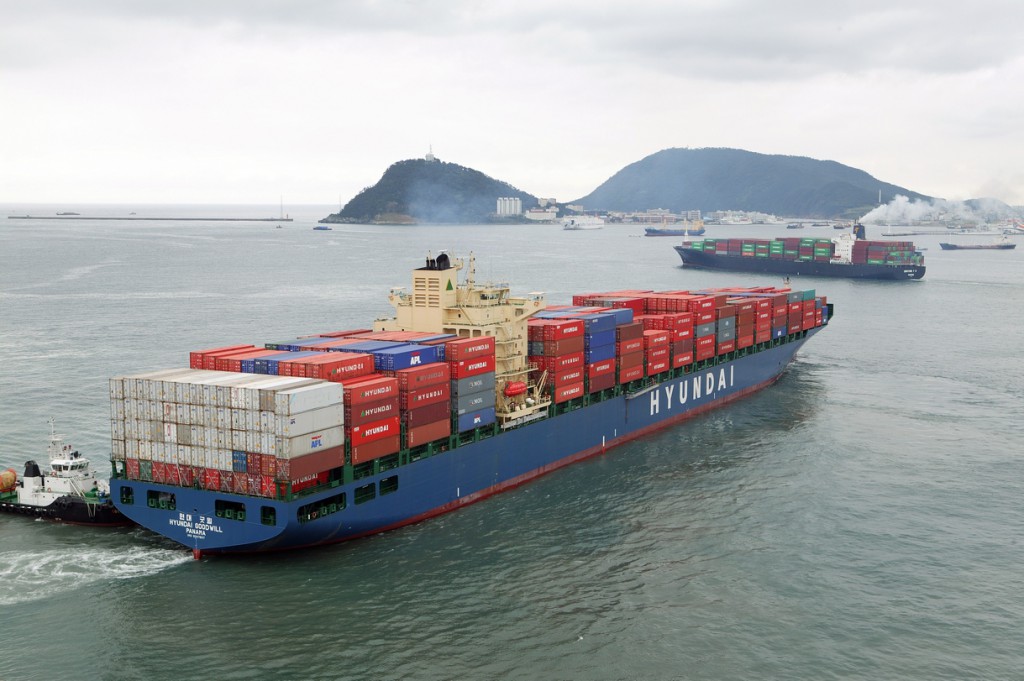 CoscoSSC Becomes World's Largest Multipurpose Operator
China's Cosco Shipping Specialized Carriers (CoscoSSC) has become the world's largest multipurpose operator by deadweight, a new report issued by Dynamar shows.
CoscoSSC's existing fleet has a total deadweight of 1.76 million tons. In addition, the company has one 38,000 dwt unit on order.
Having reduced its fleet by 13 to 146 ships, Germany's BBC Chartering has returned to the second place on the list of ten largest multipurpose carriers. BBC Chartering's current fleet has a total deadweight of 1.68 million tons. Moreover, the company's newbuilding fleet comprises one vessel of 13,000 dwt.
Dutch Spliethoff is in the third place with a fleet of aggregate 778,000 dwt and six 108,000 dwt vessels under construction.
As of early January 2018, the ten largest multipurpose/project/heavy lift vessel operators by deadweight had a fleet of 460 ships with a total deadweight of 8.14 million tons and an aggregate lifting capability of 147,000 tons. The ships' average age is eight years.
Dynamar said the breakbulk industry is expected to benefit from the global recovery and see an uptick in volumes.
"The effects of the 2016 and 2017 -not yet ended- consolidation wave, together with a very low orderbook for multipurpose/project/heavy-lift tonnage, and this in combination with the expected economic recovery should see breakbulk operators writing dark grey ink again by the end of 2018,"the report says.
"The improving economy will increase demand and hopefully reduce competition from bulk carriers, container operators or reefer ships. As rate levels are set by the demand-and-competition mix, the effects of this all on breakbulk rates will initially be subdued."
NYK, Partners Test Next-Generation Onboard IoT Platform
Nippon Yusen Kabushiki Kaisha (NYK), MTI Co. Ltd., Nippon Telegraph and Telephone Corporation (NTT), and NTT DATA Corporation have conducted a proof-of-concept experiment for a next-generation onboard IoT platform.
The test was held aboard Hidaka, a domestic coastal vessel owned and operated by Kinkai Yusen Kaisha, part of NYK Group, the shipping company said in a statement.
NYK and MTI previously developed a ship information management system (SIMS) that enables the gathering, monitoring, and sharing of detailed data between ship and shore. The data includes information on the operational condition and performance of oceangoing vessels.
In September 2017, the four companies began a collaboration to make use of NTT edge-computing technology to develop a next-generation onboard IoT platform by adding to SIMS a new system that would enable the remote distribution and management of onboard applications from land offices. This experiment was conducted by using NTT DATA's ANYSENSE IoT platform and the communication company's expertise developing infrastructure that makes use of IoT solutions.
As explained, the platform is also compliant with onboard IoT international standardization being devised by the Japan Ship Machinery and Equipment Association. In addition, the gathered data can be utilized not only on board but also from an IoT open platform ShipDC, a ship data center established by Class NK.
The four companies now plan to perform a proof-of-concept experiment on an oceangoing vessel operated by the NYK Group.
Separately, NYK informed it agreed with the National Institute of Technology (KOSEN) to collaborate in the fields of education and public relations for the purpose of human resources development in the maritime industry and the promotion of maritime affairs awareness.
NYK has a number of programs to educate the next generation of seafarers, and one of those programs facilitates international student-exchanges between students at KOSEN maritime schools and the NYK-TDG Maritime Academy, which NYK operates in the Philippines.
In addition to the overseas exchange programs and the promotion of maritime affairs awareness, NYK plans to boost its cooperation with KOSEN to include training in Japan and overseas for teachers and students. This training will begin this summer.
NYK Looking into Embezzlement Case in Chinese Car Carrier Unit
Japanese shipping major Nippon Yusen Kabushiki Kaisha (NYK) revealed that it has discovered a potential embezzlement case in one its subsidiaries based in Shanghai, China.
Namely, the company said that there is a possibility that former locally-hired management personnel in NYK Car Carrier (China) Co., which is engaged in the finished-car logistics business, had committed unlawful expenditure.
The case is being investigated by a purposely established committee as of February 5, 2018.
"It is currently estimated that the overall influence of this matter to the final loss and profit of the consolidated financial results of the company will be approximately a loss of JPY 2 billion (USD 18.6 million)," the company said.
NYK added that it would announce more details once the influence of this matter to the consolidated financial results for the fiscal year 2017 and highlights for the nine months ended December 31, 2017, is determined.
The company has received approval from the stock exchange to push its quarterly securities report until March 23, 2018 due to the ongoing investigation.
Yang Ming All Set to Rejuvenate Fleet with 20 Boxships
Taiwanese shipping company Yang Ming Marine Transport Corporation has received a green light from its board to move forward with the fleet renewal plan announced late last year.
Under the plan, Yang Ming will order the construction of ten 2,800 TEU containerships and charter ten 11,000 TEU containerships.
"The price and the counterparty will be announced in accordance with the provisions after the contract is signed," Yang Ming said on Monday in a regulatory filing.
The new ships will replace the vessels which are about to be off-hired or retired in the next 2 to 3 years.
Investment in new tonnage comes on the back of the company's cash-raising initiatives from last year.
At the end of November 2017, Yang Ming said it was preparing to launch a second private placement, targeting around USD 87 million.
The first private placement was announced in February the same year when the company set out to collect USD 54.8 million in an effort to strengthen its finances under the recovery plan.
Furthermore, in 2017 Yang Ming secured a cash injection worth USD 200 million from a rights offering.
Source: World Maritime News