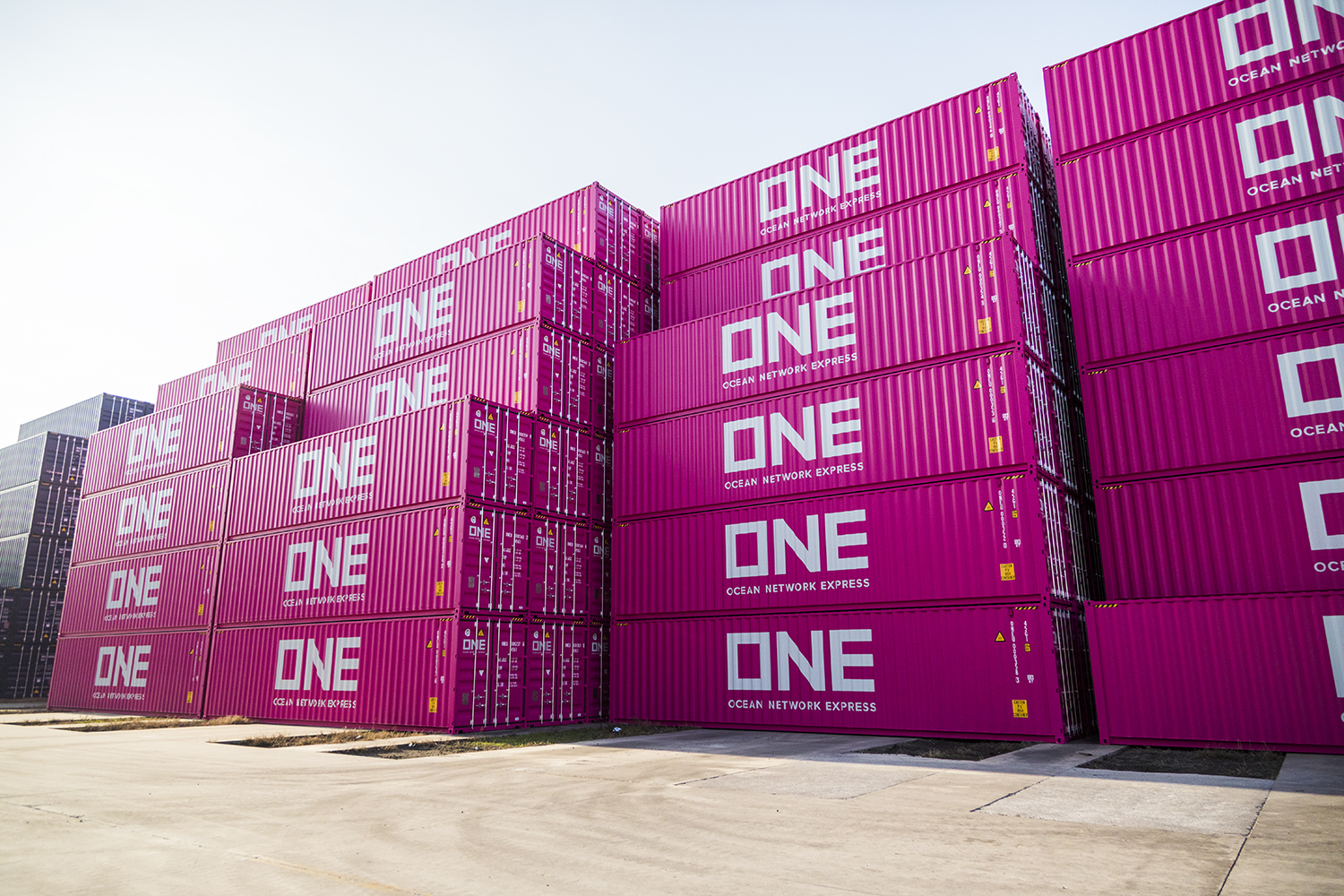 Japan's ONE Starts Taking Bookings
Japanese carrier Ocean Network Express (ONE) will start accepting bookings for its container shipping service in stages from February 1, 2018.
The joint venture company of Japan's shipping trio Kawasaki Kisen Kaisha, Mitsui O.S.K. Lines, and Nippon Yusen Kabushiki Kaisha is scheduled to start its business operations on April 1, 2018.
With the commencement of ONE's business operations, there will be up to four companies, namely ONE, K Line, MOL, and NYK Line operating on the same service concurrently during the transitional period until three pre-existing lines completely stop operating vessels.
In January 2018, the trio received all necessary merger approvals from local competition authorities for their joint venture company, which integrates the three carriers' container shipping businesses and terminal operation businesses outside Japan.
Established in July 2017, ONE would operate a fleet totaling 1.4 million TEUs, placing it as sixth in the market with approximately 7 percent of global share.
K Line and MOL will each hold 31 percent, and their compatriot NYK Line will hold the remaining 38 percent stake in the JV.
K Line Posts Nine-Month Profit
Japanese shipping company Kawasaki Kisen Kaisha (K Line) ended the first three quarters of 2018 fiscal year with a profit of JPY 9.3 billion (USD 85.5 million), compared to a loss of JPY 54.6 billion reported in the corresponding period last year.
As explained, the positive financial performance was a result of measures the company implemented to improve its profitability, including continued cost reduction and improvement of vessel allocation efficiency.
In addition, K Line carried out structural reforms in the previous two fiscal years in an effort "to enhance its competitiveness."
The company's containership business recorded a YOY growth in revenue and returned to profit from a loss in the same period of the previous year, while profits in the third quarter decreased as freight rates were lower than the expected level in the Asia-North America and other services.
On the other hand, the overall offshore energy E&P support and heavy lifter business segment recorded a decline in revenue but losses shrank when compared the same period in FY 2017.
In its outlook, K Line said: "Although the market has started to recover moderately, mainly in the dry bulk business, it is expected to take some time before the vessel supply-demand gap is fully resolved.
As a result, the company has revised downward the forecasts of its overall results in the full year.
K Line further said that the business environment in the container shipping segment is expected to remain harsh including the anticipated effect from rising fuel price.
In this environment, K Line said it will provide "full support" for the start of the Ocean Network Express scheduled for April 2018.
Vinalines to Go Public in Mid-2018
Vietnam National Shipping Lines (Vinalines) plans to launch its initial public offering (IPO) in mid-2018, Nguyen Canh Tinh, General Director of the company, said at a conference in Hanoi on January 23.
According to the equitization plan, Vinalines will implement the IPO and operate as a joint stock company.
As informed, the country's government will take 65 percent of USD 630 million charter capital and investors will be able to buy the remaining 35 percent.
Following the IPO, there will be some changes to the company's organization and management. Vinalines intends to expand access to capital markets, improve capacity and business efficiency.
The company was under the threat of bankruptcy five years ago and it underwent a restructuring process which has helped it recover, Nguyen Van, Minister of Transport, explained.
The company's total revenue for 2017 was estimated at VND 15.9 trillion (around USD 698 million), up by almost 15 percent over its annual target. In addition, Vinalines' consolidated profit for the last five years stood at VND 515 billion.
Furthermore, Vinalines' shipping volumes reached 24.758 million tons in 2017, up by 7 percent compared with the annual target.
Vinalines is a state-owned business which currently operates a fleet of containerships, bulkers, tankers and other types of vessels. The company's fleet currently accounts for 70% of the fleet capacity in Vietnam and carries 60% of the country's import and export goods.
OOCL's Volumes Drop, Revenue Increases
Hong Kong-based shipping company Orient Overseas Container Line (OOCL) saw its volumes decrease slightly in the fourth quarter of 2017, while revenues continued rising.
Total volumes were at 1,612,733 TEUs, down by 3.3% from the same period last year when the company handled a total of 1,667,549 TEUs.
The decrease was mainly due to the Intra-Asia / Australasia volumes, which plunged by 14.2% to 736,857 TEUs from 859,196 TEUs. The company's other trades Trans-Pacific, Asia / Europe and Trans-Atlantic recorded a volume rise of 7.5%, 11% and 5.4%, respectively.
OOCL's total revenues for the quarter were up by 6% reaching USD 1.38 billion, against USD 1.3 billion reported in the same three-month period a year earlier, mostly driven by a 24.3% surge in revenue on the Asia / Europe trade.
The company said that its loadable capacity increased by 1%, while the overall load factor was 3.7% lower than the same period in 2016. Overall average revenue per TEU increased by 9.6% compared to the fourth quarter of last year.
For the full year of 2017, total volumes increased by 3.6% over 2016 and total revenues recorded a 15.4% growth. Total revenue stood at USD 5.42 billion, against USD 4.7 billion reported in 2016.
CMA CGM Takes Delivery of Its Largest Boxship
French container shipping giant CMA CGM has taken delivery of CMA CGM Antoine de Saint Exupery, a 20,600 TEU containership, from Hanjin Heavy Industries and Construction – Philippines (HHIC-Phil) shipyard.
The delivery ceremony for the ultra large container vessel (ULCV) was held at HHIC-Phil's Subic facility on January 25.
Featuring a length of 400 meters and a width of 59 meters, CMA CGM Antoine de Saint Exupery is longer than four football fields and bigger than The Empire State Building and the Eiffel Tower, CMA CGM said.
The France-flagged ship currently has a market value of USD 129.11 million, VesselsValue's data shows.
The newbuilding is the first of three 20,600 TEU-class ULCVs to be delivered by HHIC-Phil to CMA CGM following the signing of the newbuilding contract in April 2015.
The 197,500 dwt boxship was launched in August 2017 and it successfully underwent sea trials in December 2017.
CMA CGM Antoine De Saint Exupery will enter into service on February 6. It will be deployed in French Asia Line 1 service which connects Asia to Northern Europe.

Source: World Maritime News